Spring Break 2019 Destin and Seaside, Florida
Hi, friends! Can you believe it's May?! It seriously feels like 2019 just started and here we are already in the 5th month of the year.
Anyway, last month we packed up our bags and ditched NC for some sun and fun in beautiful Florida. If you've never been to South Walton or the Destin area you need to book a trip ASAP.
Where We Stay:
We always stay at the Hilton Sandestin Resort whenever we go to Destin. My in-laws are both physicians in Alabama and host one of the largest Rheumatology Conferences in the country at the Hilton every spring. So, we get a great deal on a suite and they always bring complimentary treats to our room. This year they left us a dozen chocolate covered strawberries and the entire "sweet and salty" package from the in-room dining menu. It was so nice to have something to munch on after coming in from the beach and pool.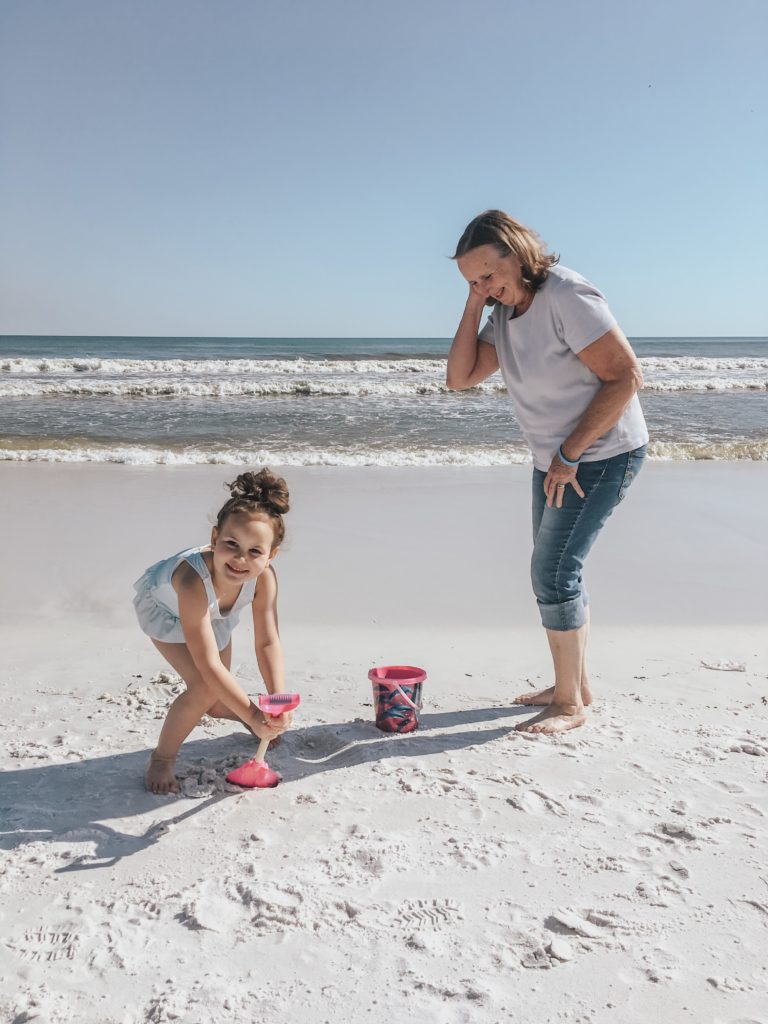 We arrived right at check-in time so after changing into swimsuits we immediately headed to the beach for some sand castle building!
p.s.- Kennedy's sweet little swimsuit is from Target!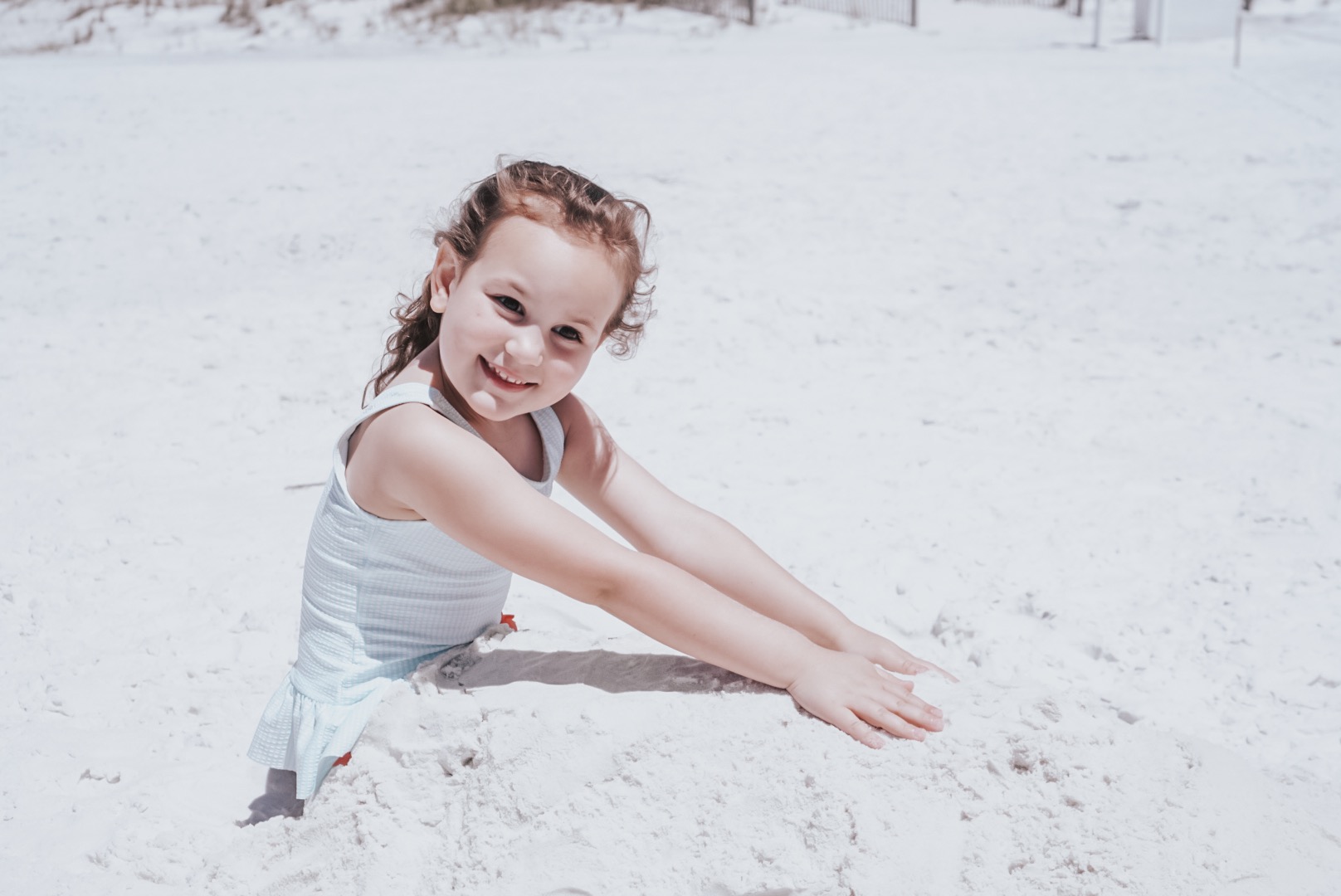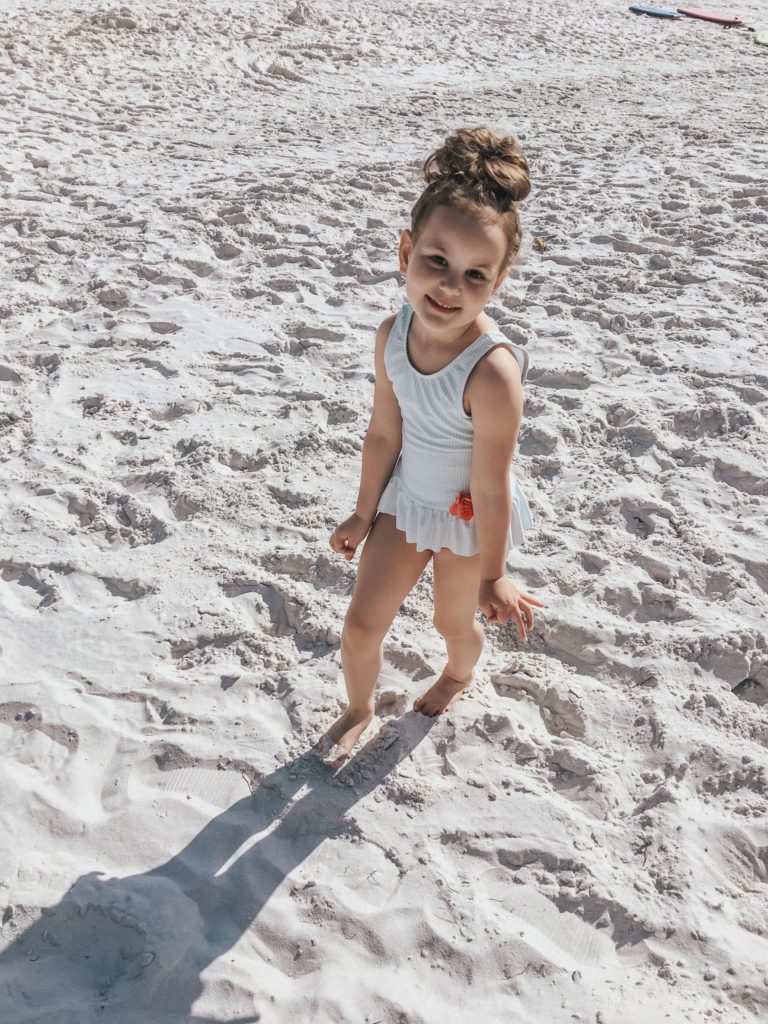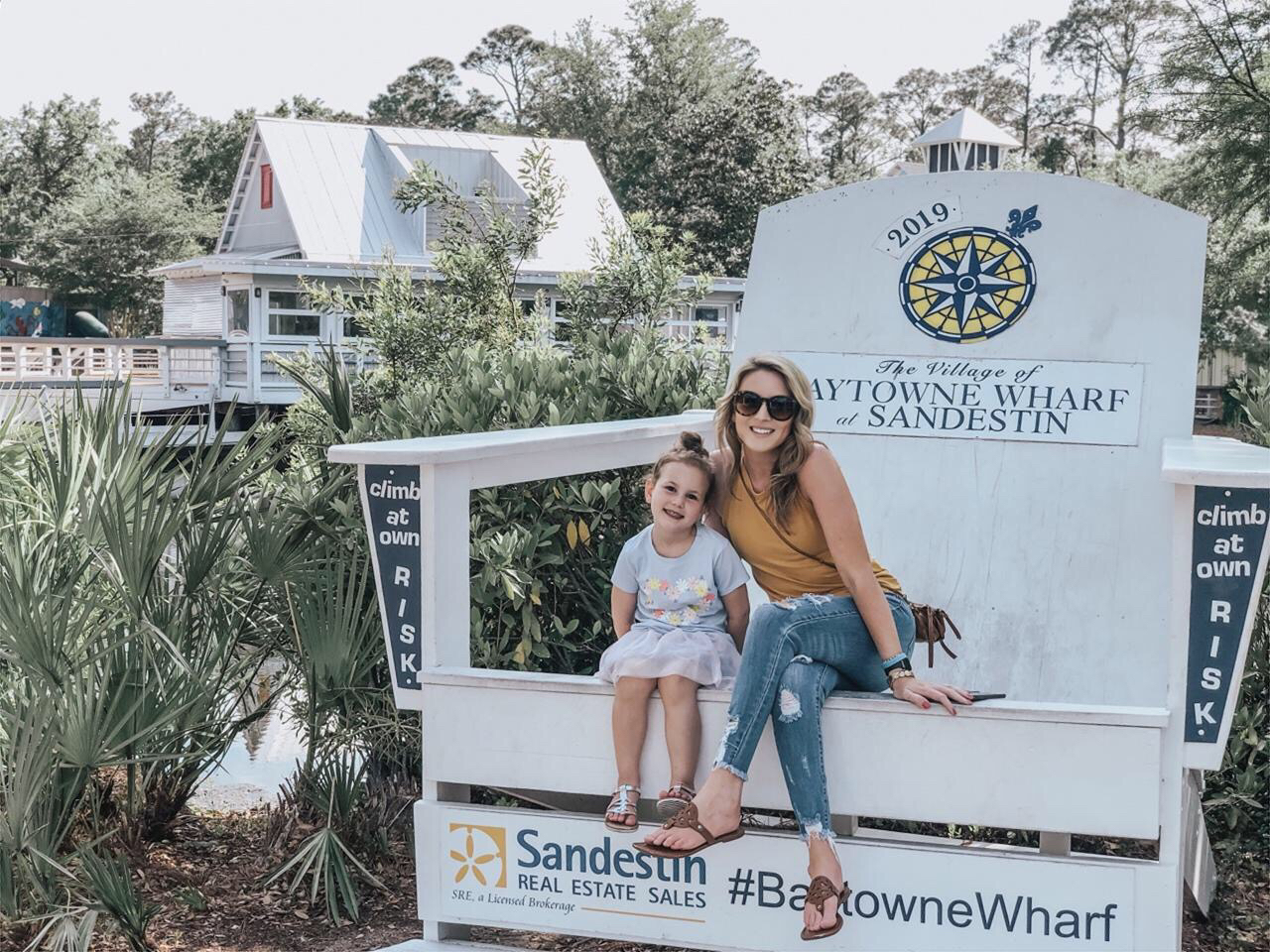 On one of the cloudier days we spent the afternoon at Baytowne Wharf. If you're staying at the Hilton and have your wristband on you get in with no charge. Baytowne has tons of shopping, dining and kids activities.
Favorite Eats: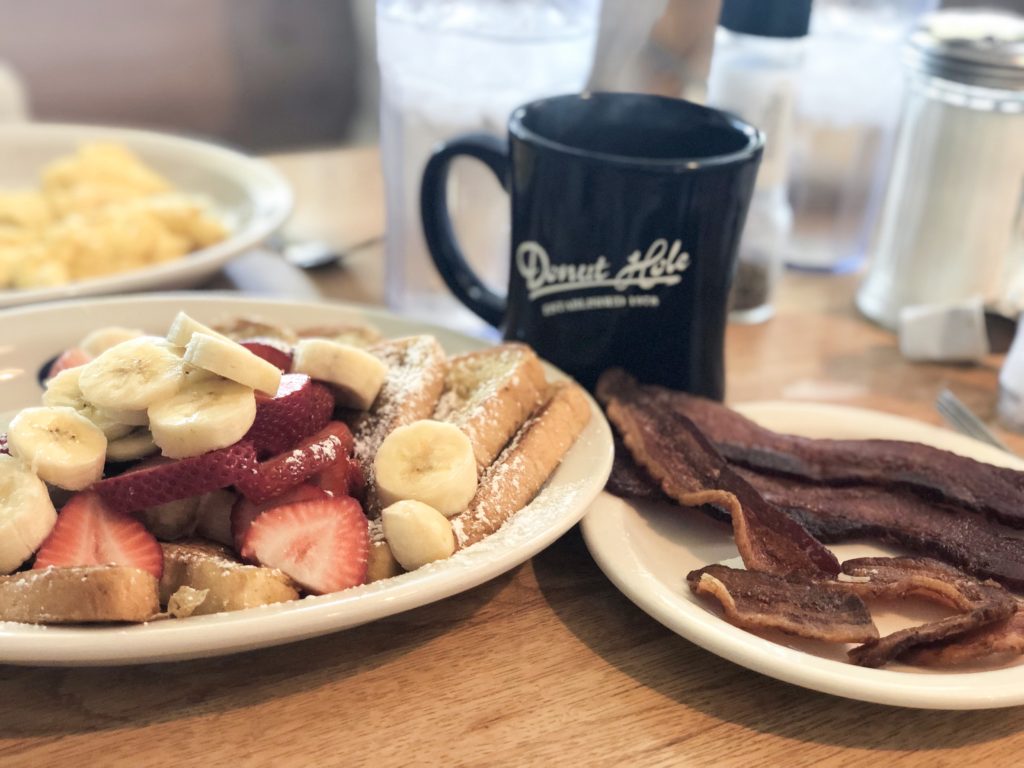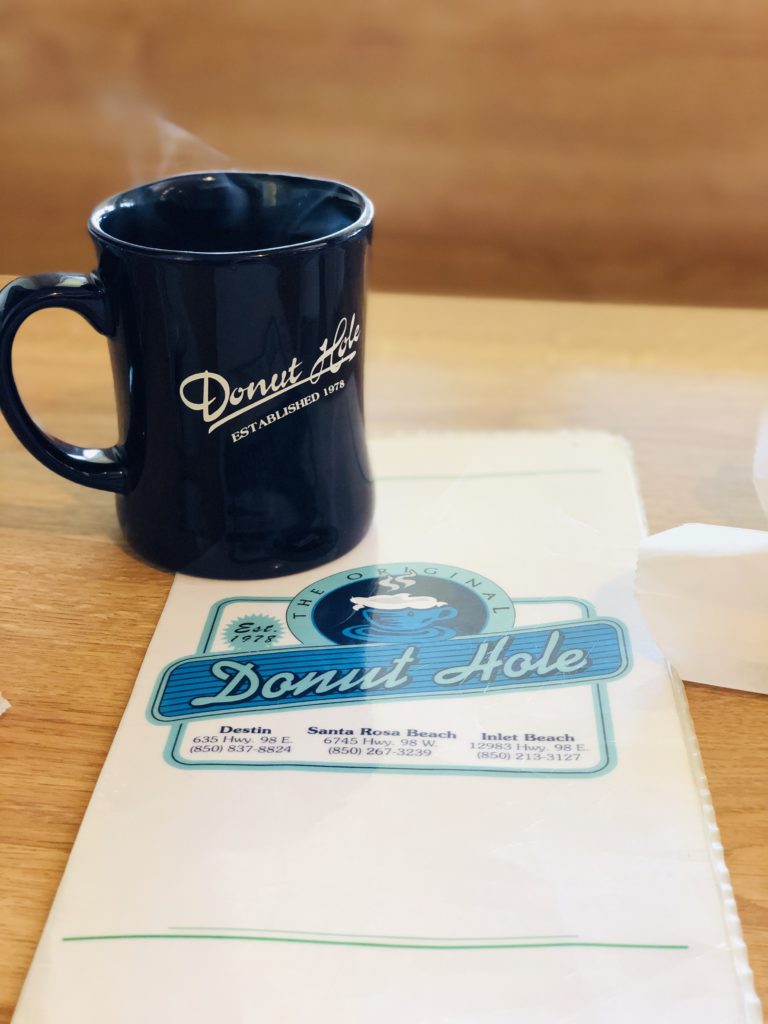 Being that I eat gluten free it can sometimes be difficult to find great restuarants when we travel but that was not the case in Destin and the surrounding areas.
Donut Hole is a long standing Destin staple, it's a fave of both travelers and locals alike so of course, we had to go at least once during our trip. I ordered eggs and hashbrowns to be safe but everyone else went all out with the homemade french toast. #jelly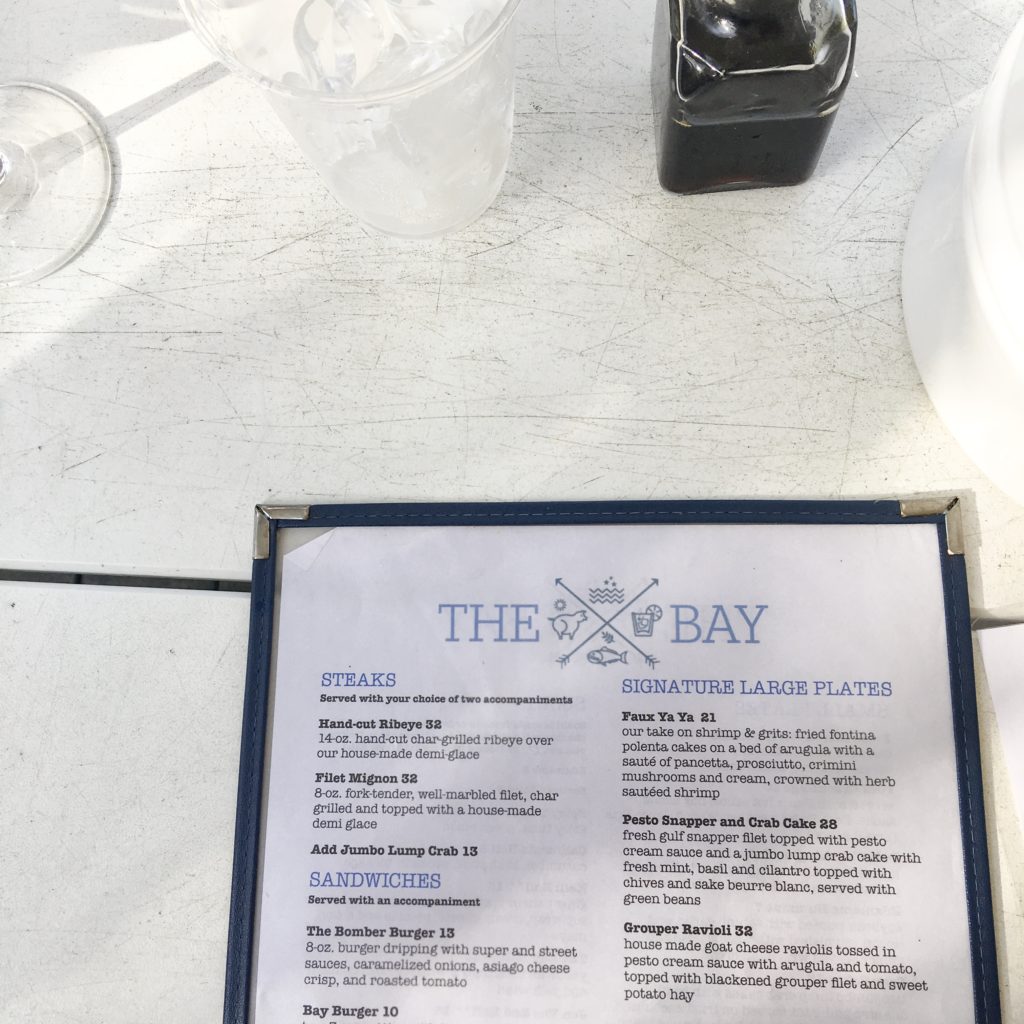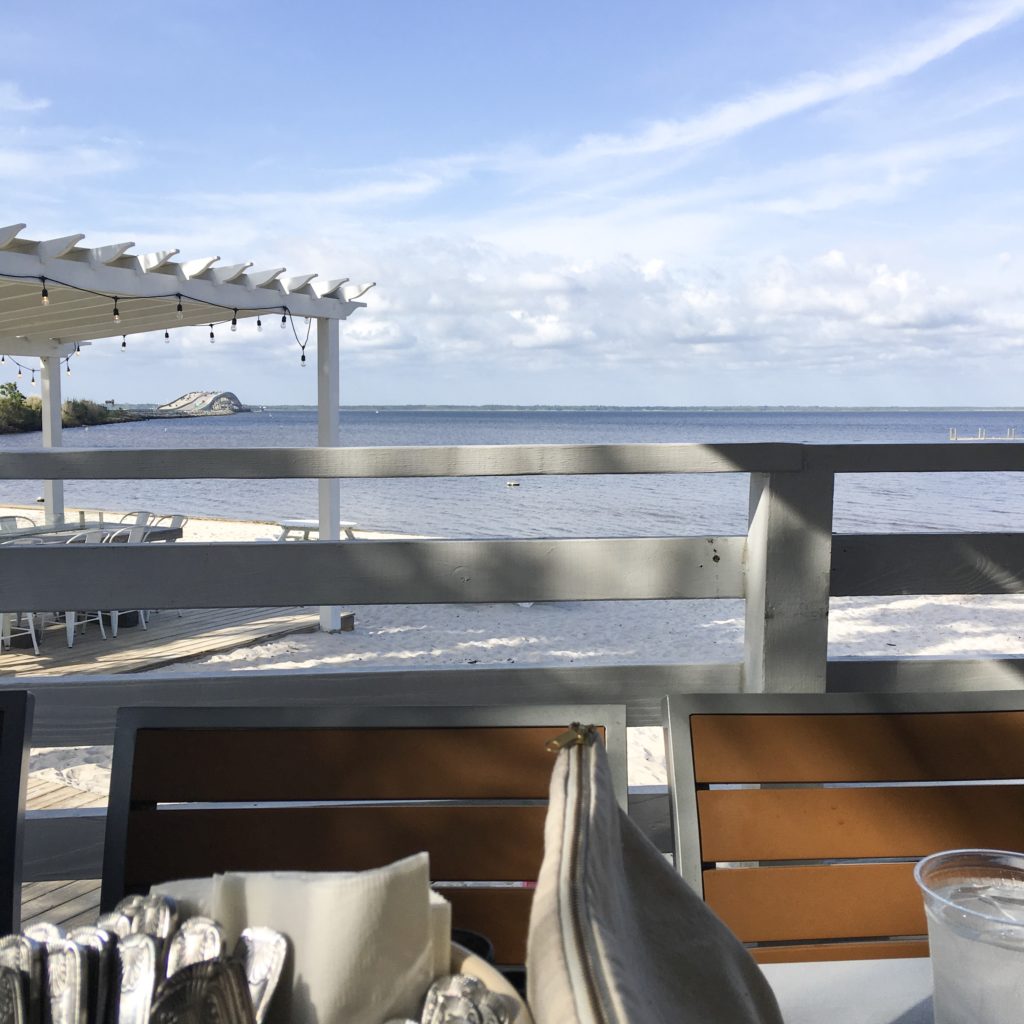 The Bay is another favorite of the locals. We went for dinner one night and not only was the food great ( I had the filet mignon and the BEST scalloped potatoes ever!)  but the view was stunning. There's a nice shaded beach area where the littles can play while you sip a drink and wait for your meal and they have great live music.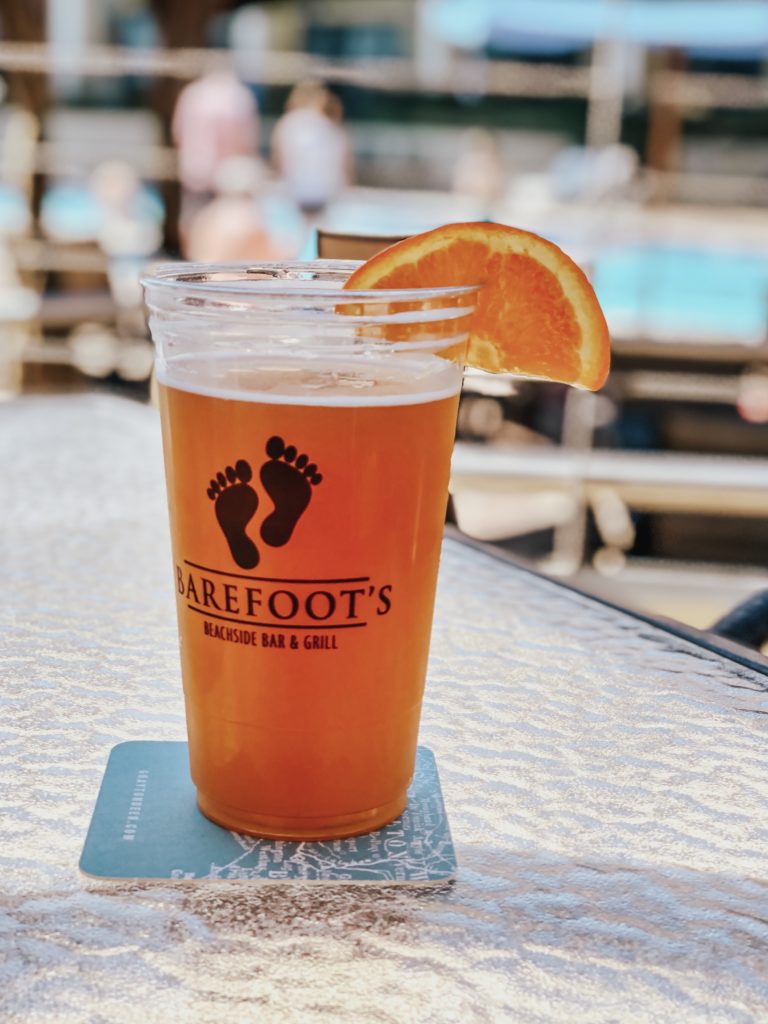 For a quick and easy lunch, a round of drinks or just a snack before the hitting the beach we went to Barefoot's which is Hilton's own beachside bar and grill on the property. The lunch options are surprisingly good and almost everything can be made gluten free. Grab a table overlooking the ocean!
Surf, Sand and Sunshine:
When we go to the beach we try to spend as much time as possible ACTUALLY ON THE BEACH. You can shop anywhere! You can go out to dinner at home! I like to LIVE on the sand while I'm on vacay.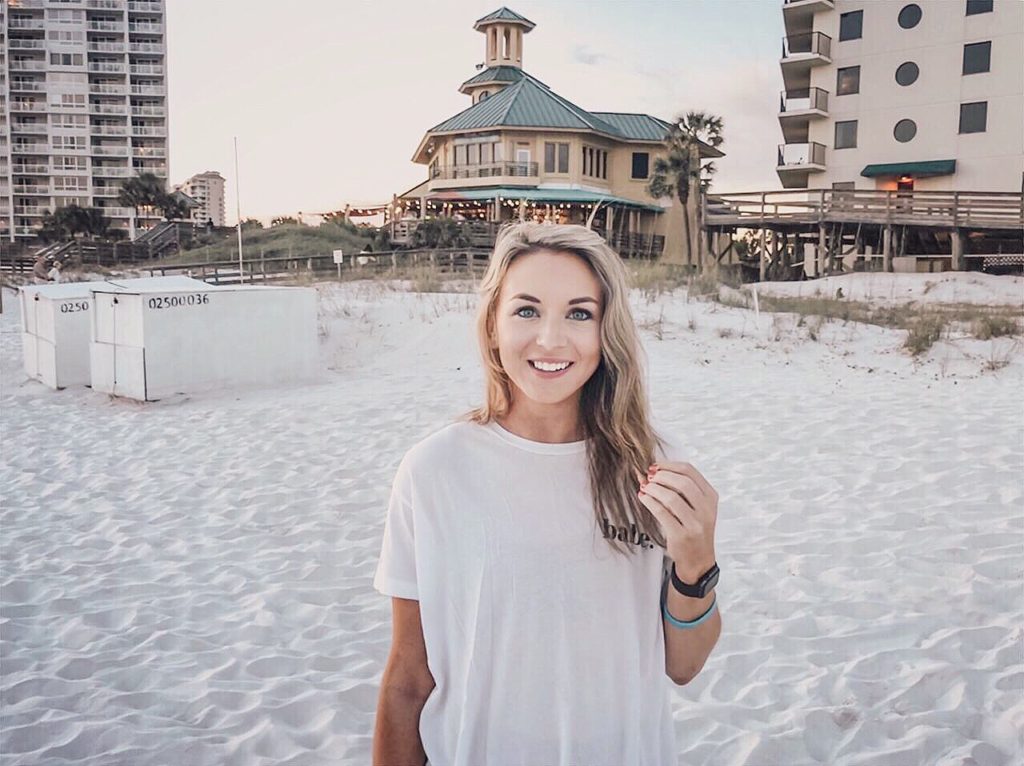 When the sun starts to set every evening we change into warmer clothes and spend the dusk hours playing in the sand and watching the sun set.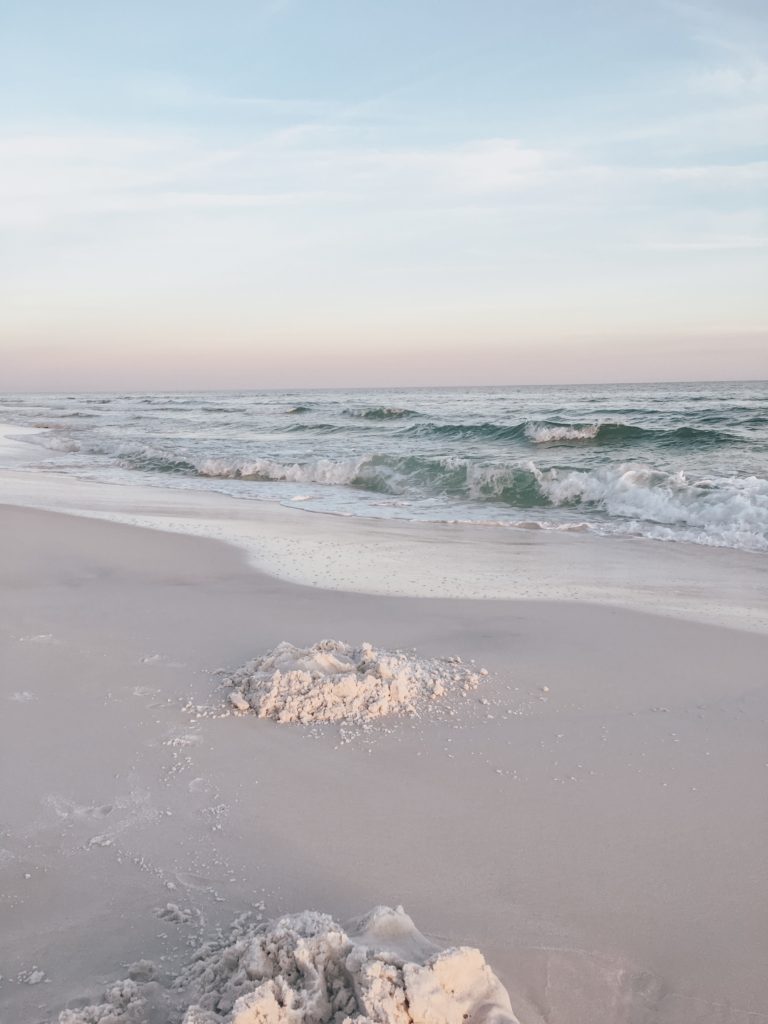 You can't beat this view.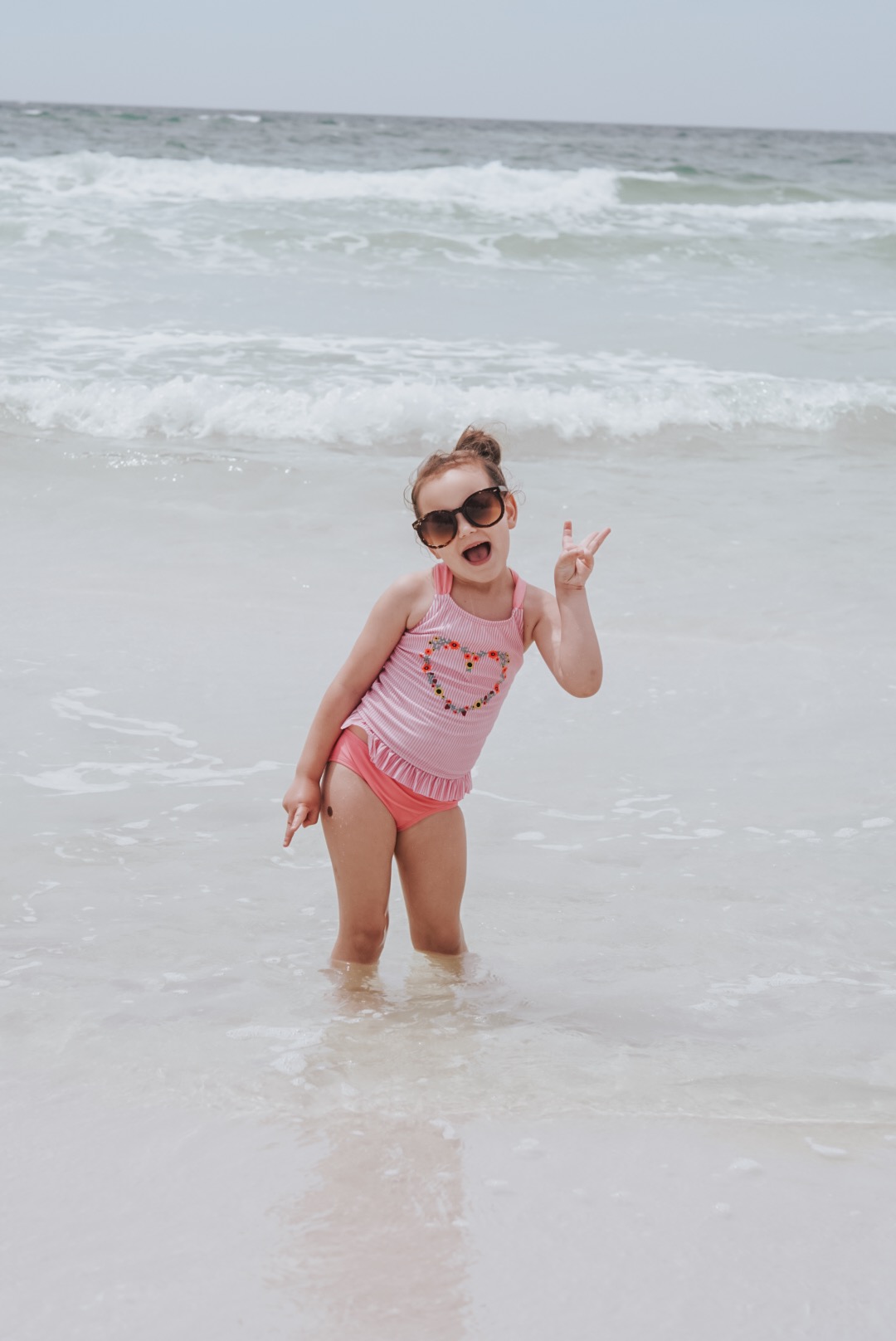 This little floral swimmy is from Target as well! They have THE cutest girls swimsuits this year! She's 5 and normally wears a 5T but this swimsuit is in the girls section and she's wearing an XS (4-5).
During the day we set up camp in the sand and stayed until dinner time.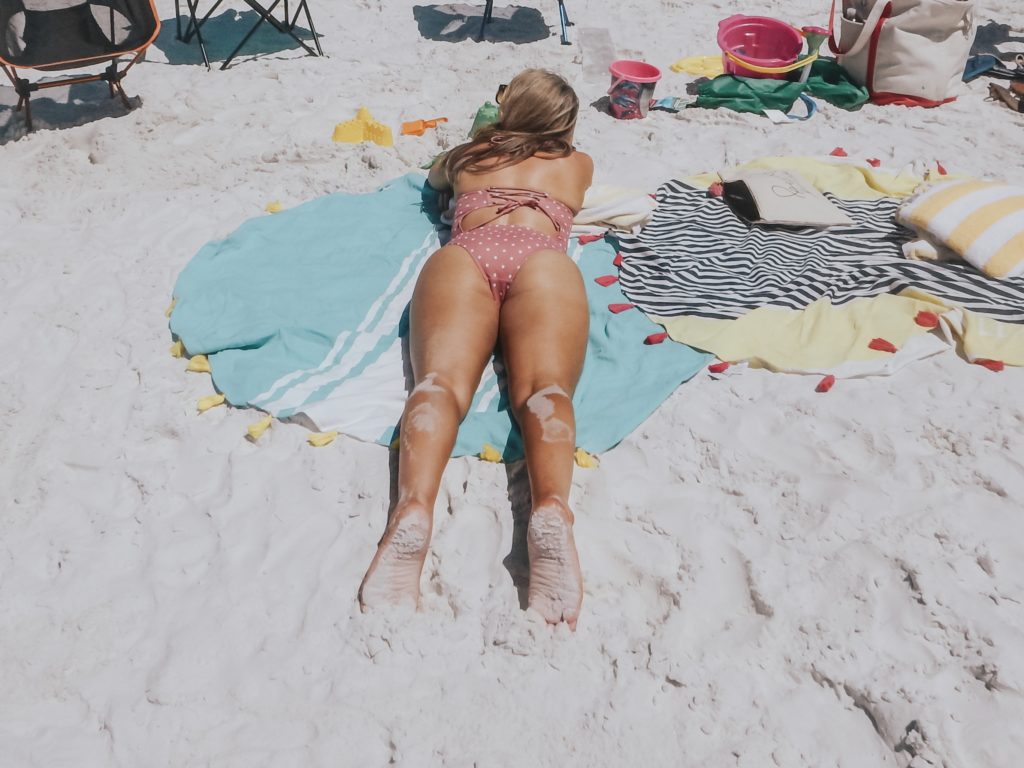 This cute one piece is so flattering in the back and has lined cups in the front. It's a pricier option especially for a Target swimsuit but the quality is spot on.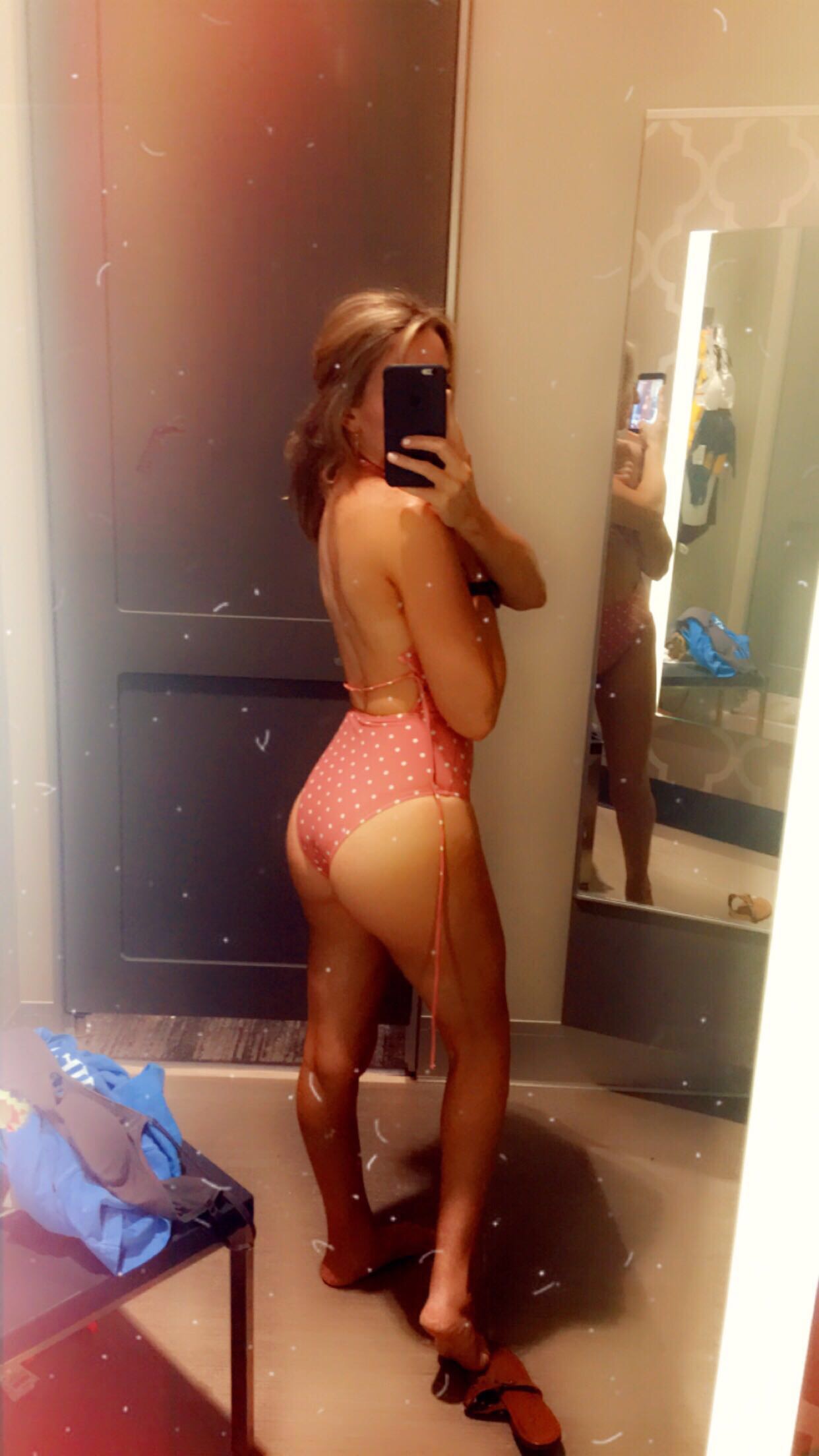 For size reference, this was the 32B which ended showing a little to much backside so I ended up getting the 34B and the coverage was much better.
Seaside:
One of the real gems of the trip was spending the afternoon and evening in Seaside. We did some shopping, checked out all the cute restuarants and then played on the beach and watched the sun go down.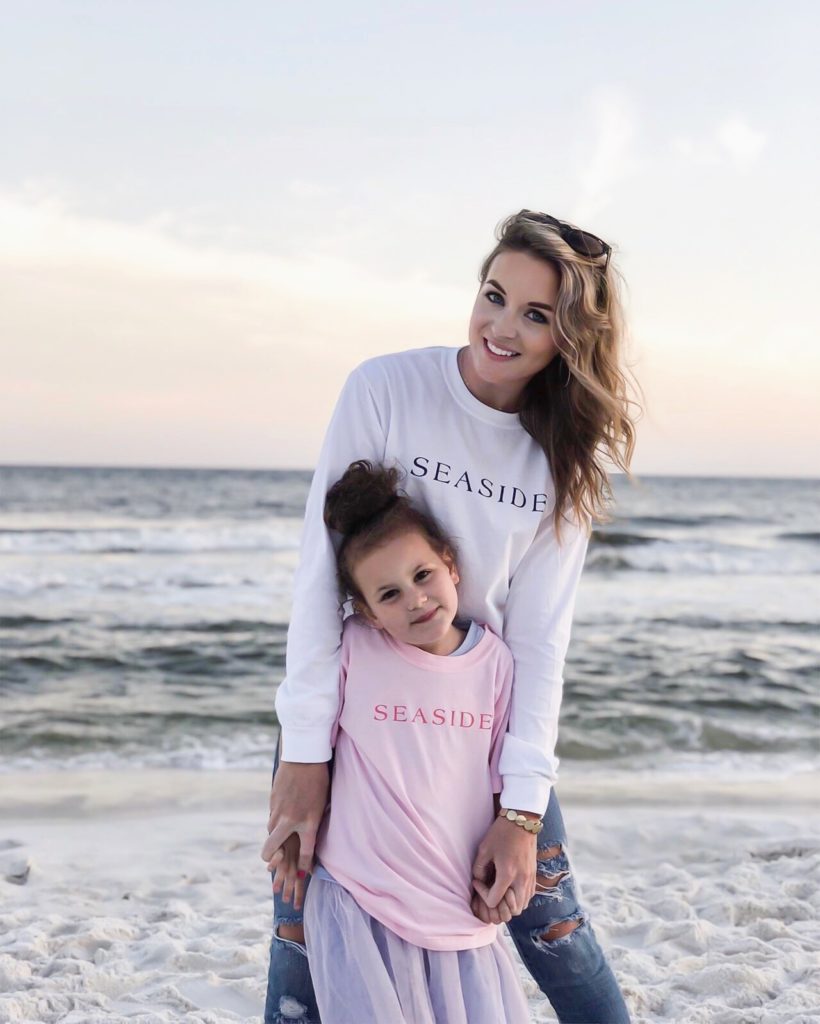 Our shirts are from The Seaside Style which has 3 locations right there in Seaside.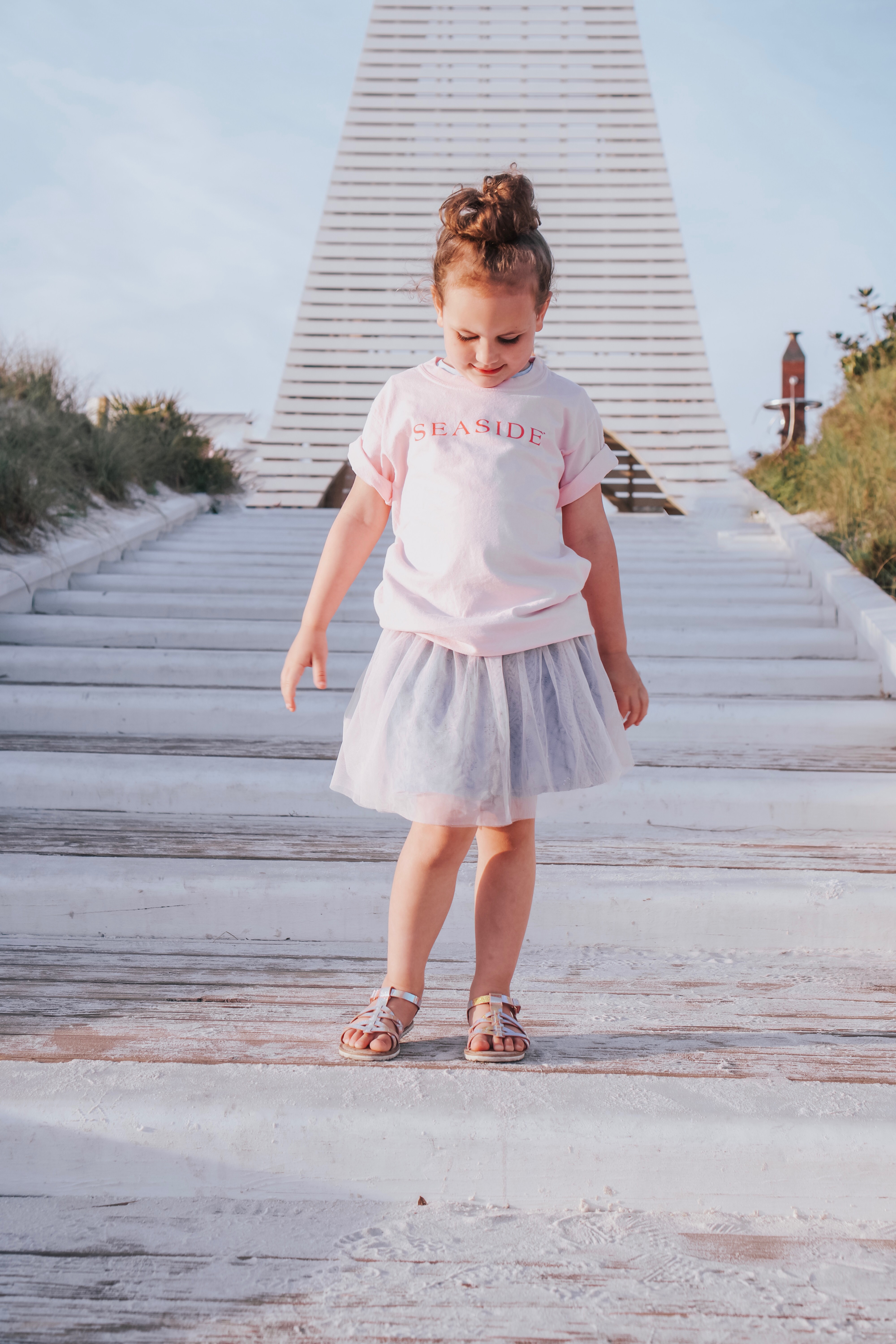 Of course, we had to take photos of the Seaside Beach Access tower. It's even more beautiful in person!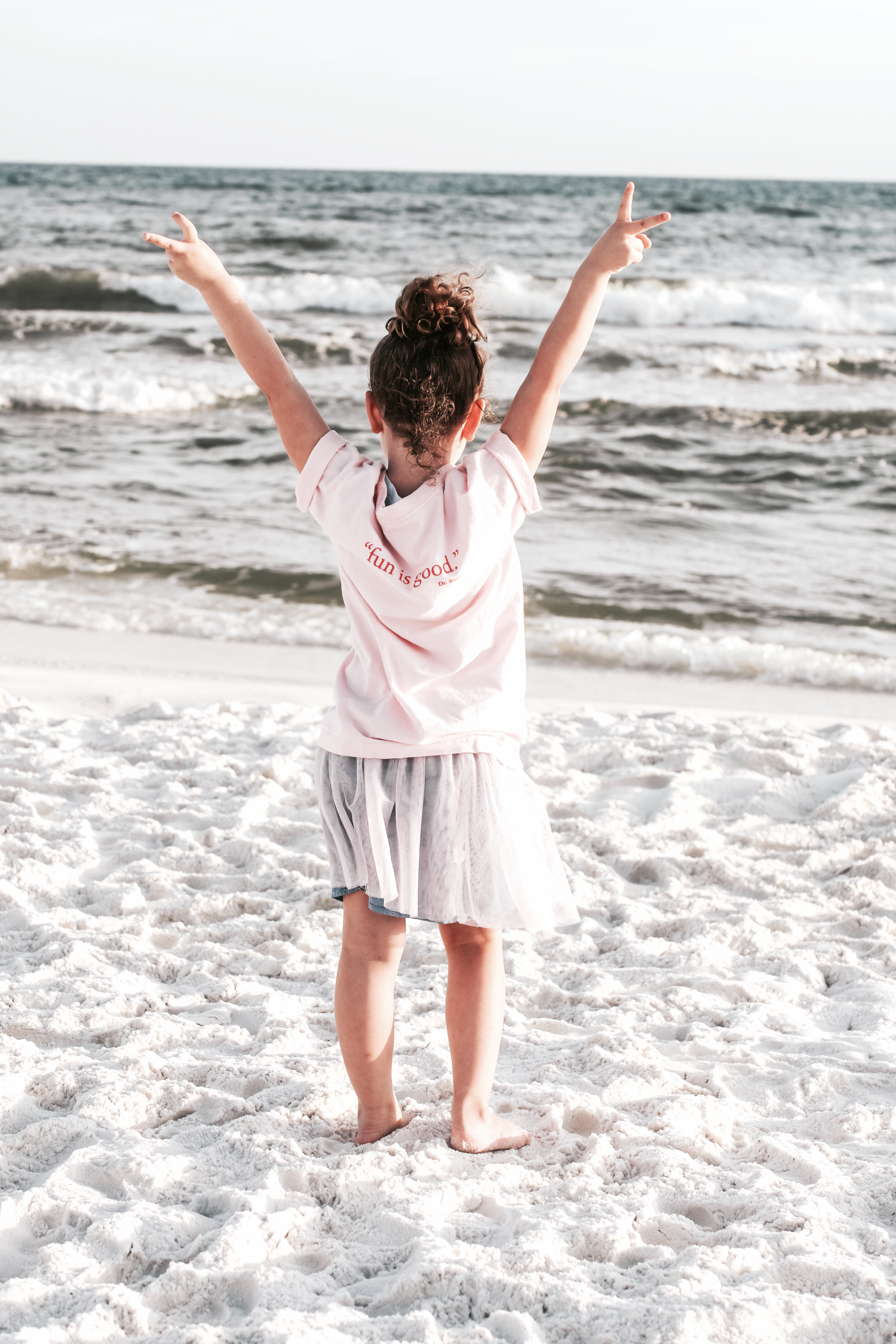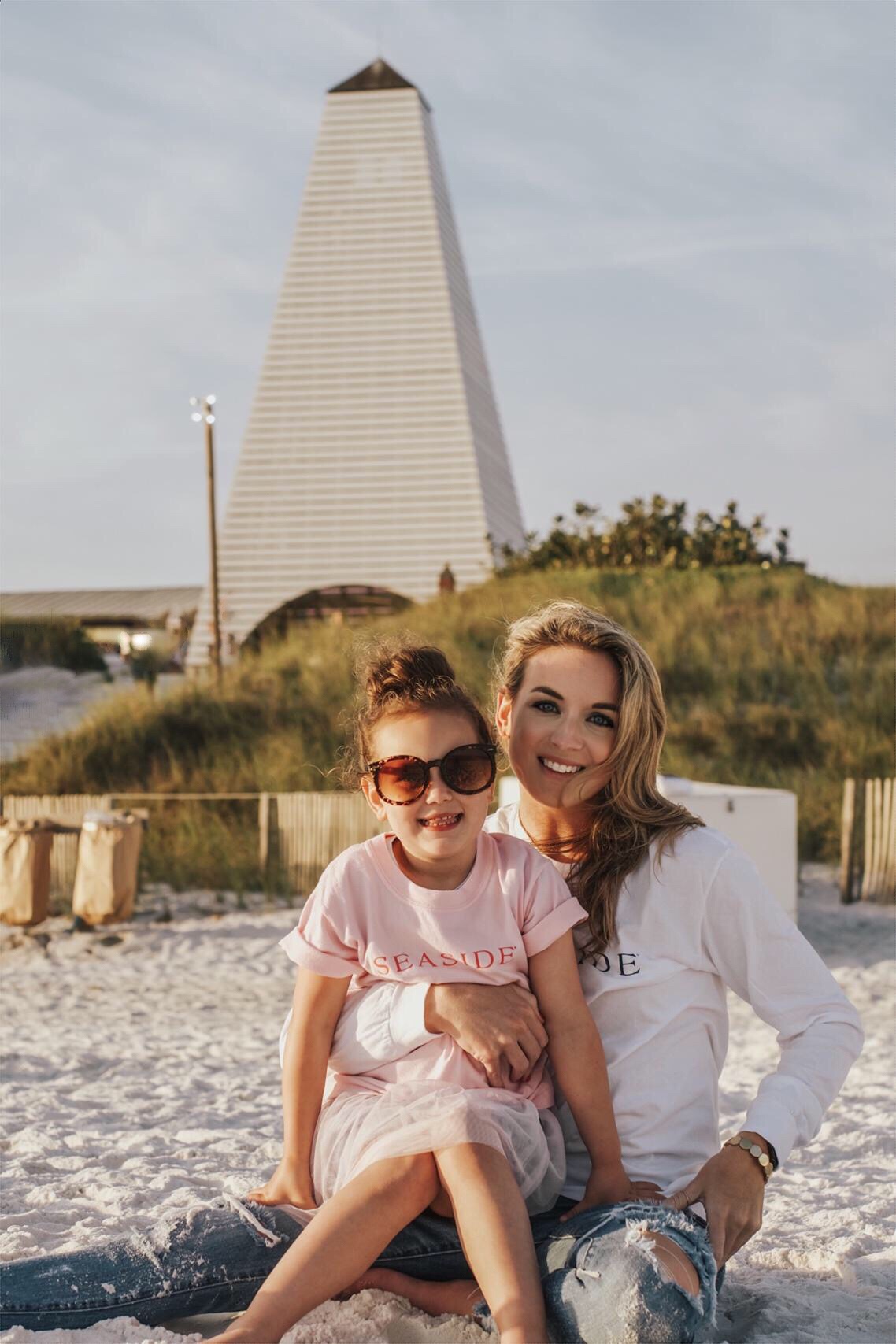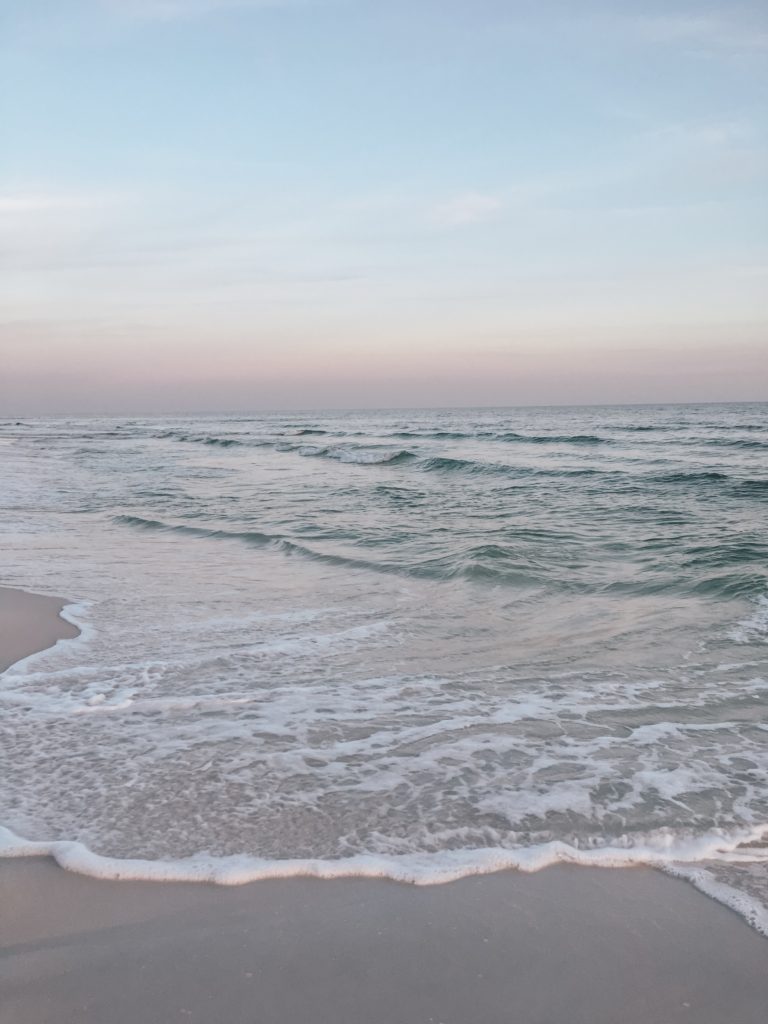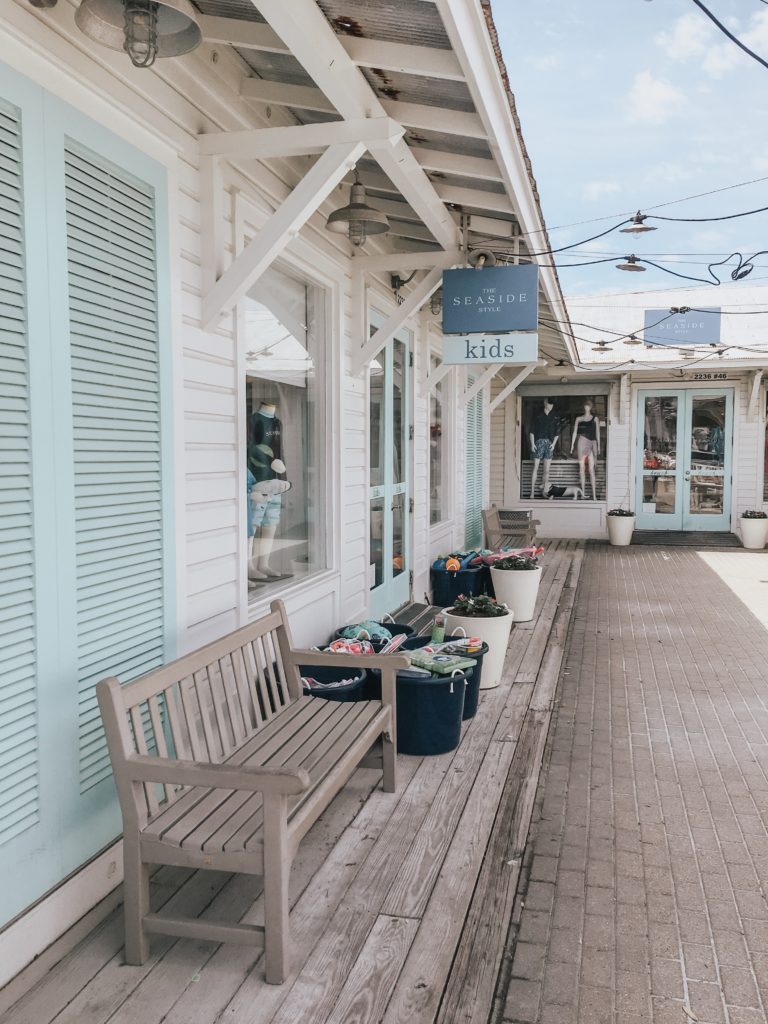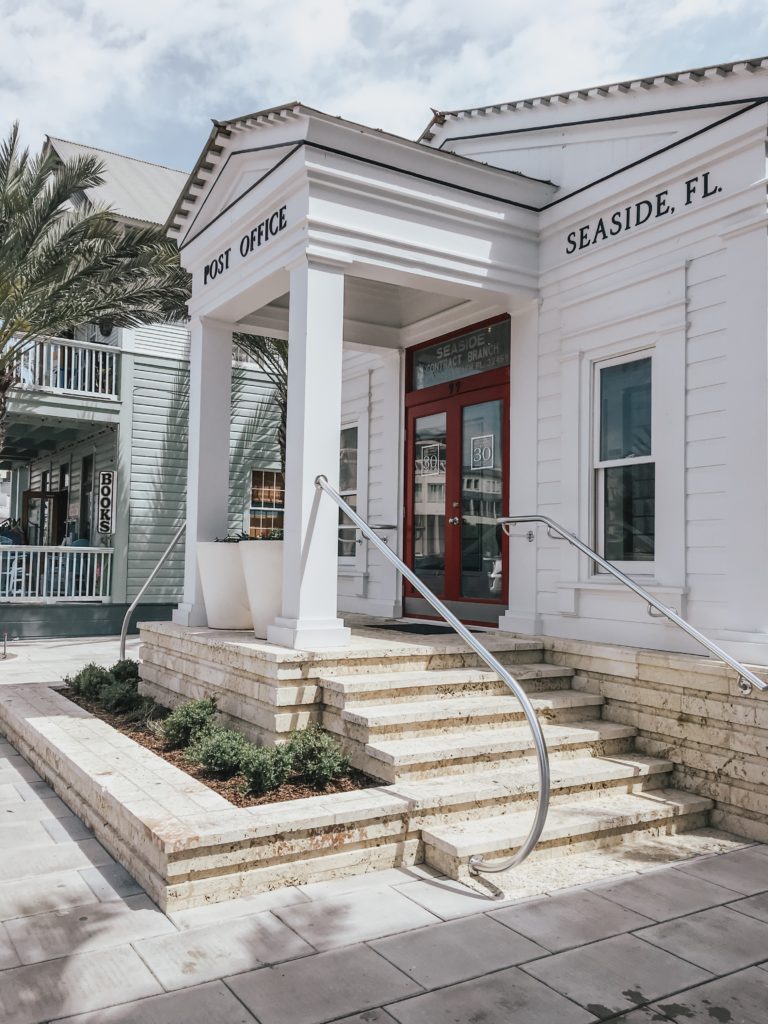 The Seaside Post Office is perfection. I wouldn't even mind waiting in line here!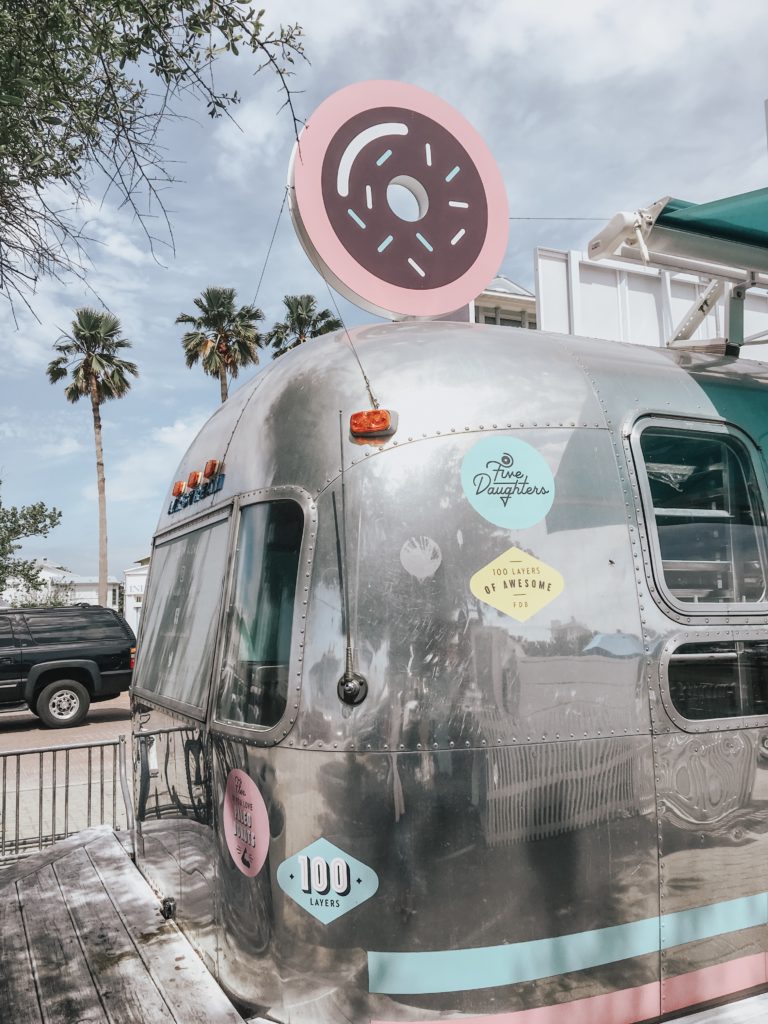 Airstream Row is literally a row of airstream trailers in the heart of Seaside. You can get anything from a shaved ice to a donut to a full meal. Five Daughter's Bakery wins the award for cutest in my book!
We had such an amazing time on vacation. If you need any recommendations feel free to leave a comment or shoot me an email! We've been traveling to the South Walton area for years and years and know our way around pretty well. 🙂
Happy travels!