DIY Reward System Using Upcyled Materials
Hey crafty friends! In celebration of Earth Day, a fun group of crafty ladies and myself were challenged by Cricut to come up with a new use for empty vinyl rolls. Well, if you're anything like me you have at least a dozen lying around #hoarder. If you throw them away, don't tell me. I can't bear it.
I brainstormed for a few days and here's what I came up with:
DIY Surprise Reward System For Kids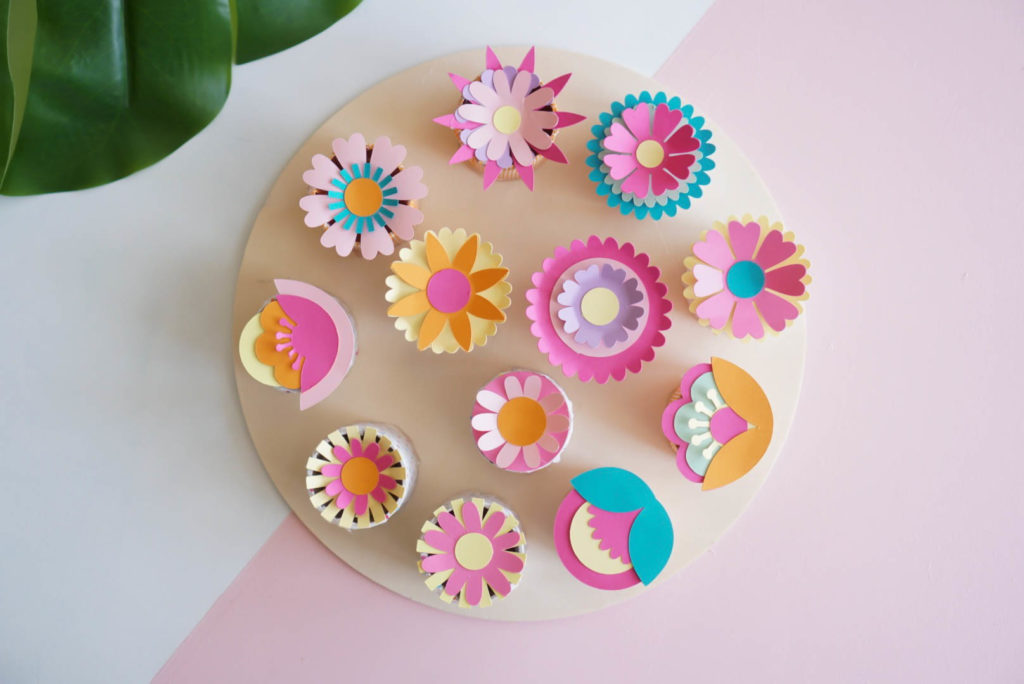 Here's what you'll need:
Washi Tape
Wood Round
Hot Glue
Craft Glue
(1) Start by cutting the rolls down into 2 or 3-inch pieces, I used a razor blade and it worked really well, though I almost lost a finger or two! Crafting is dangerous work!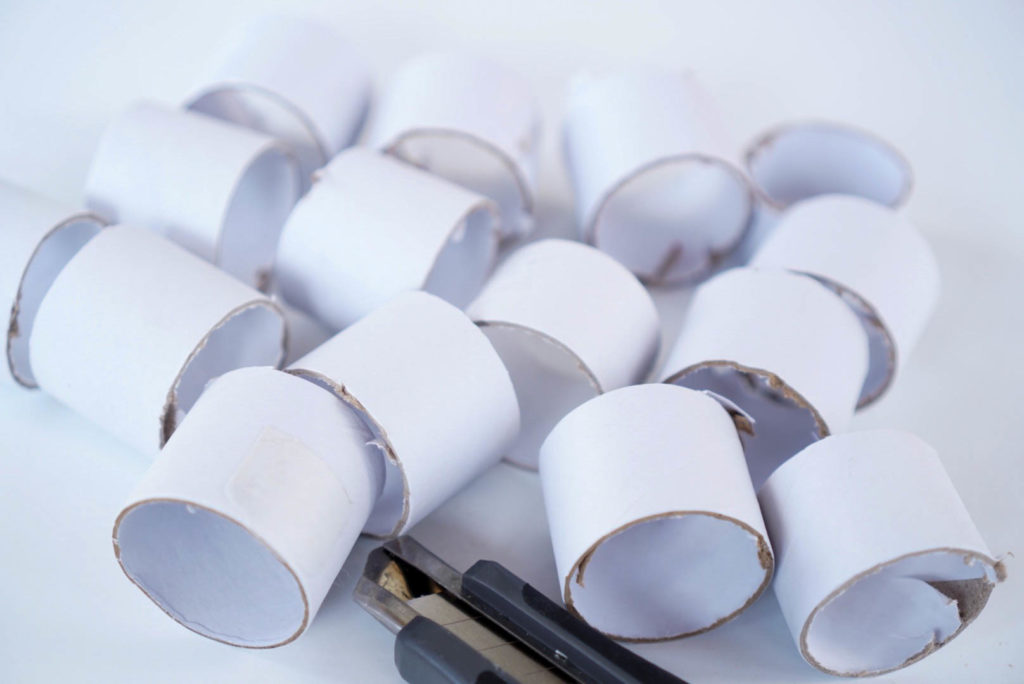 (2) Use a fun washi tape to wrap the rolls and conceal any imperfections or tears in the paper.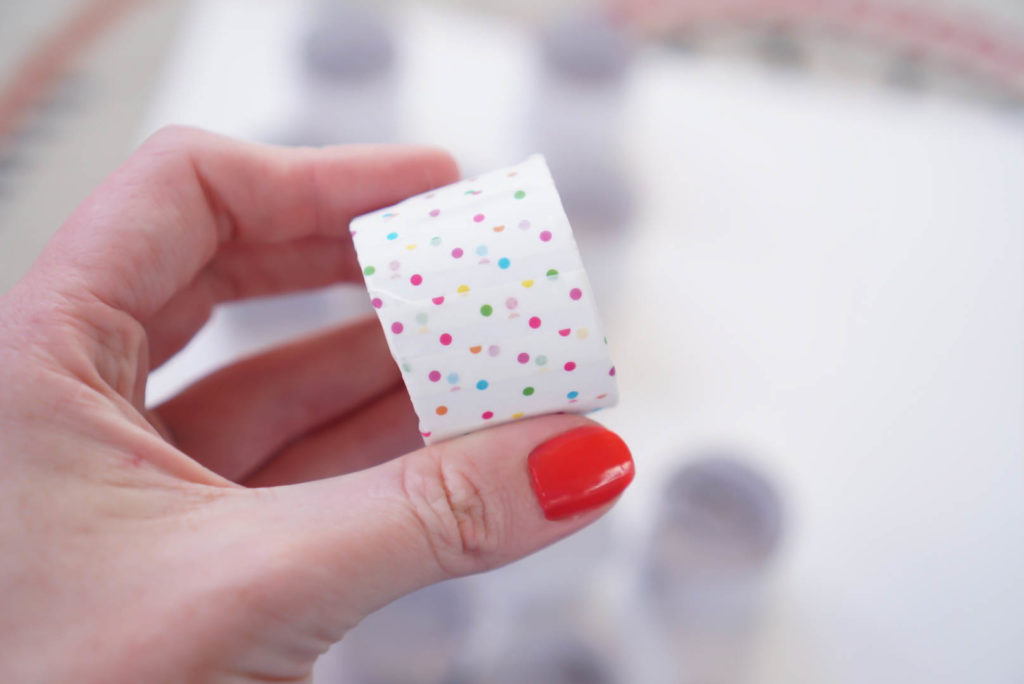 (3) Once all of the circles are wrapped, use a hot glue gun to attach them to your backing material. I chose a thin wood round (pretty sure it came from the Target dollar spot a while back) and spaced them out randomly but you could also create a fun pattern with them.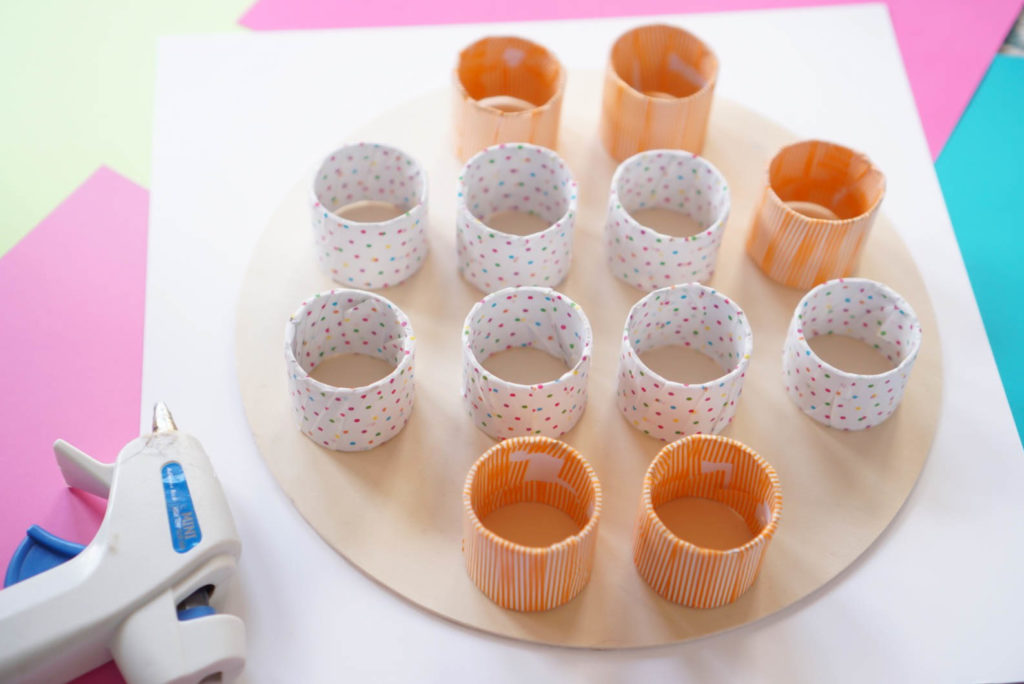 (4) Fill each little hole with erasers, candies, small toys, money etc. I stuck with really inexpensive items (think dollar store or Target dollar spot). Little kids are easy to please, thank goodness.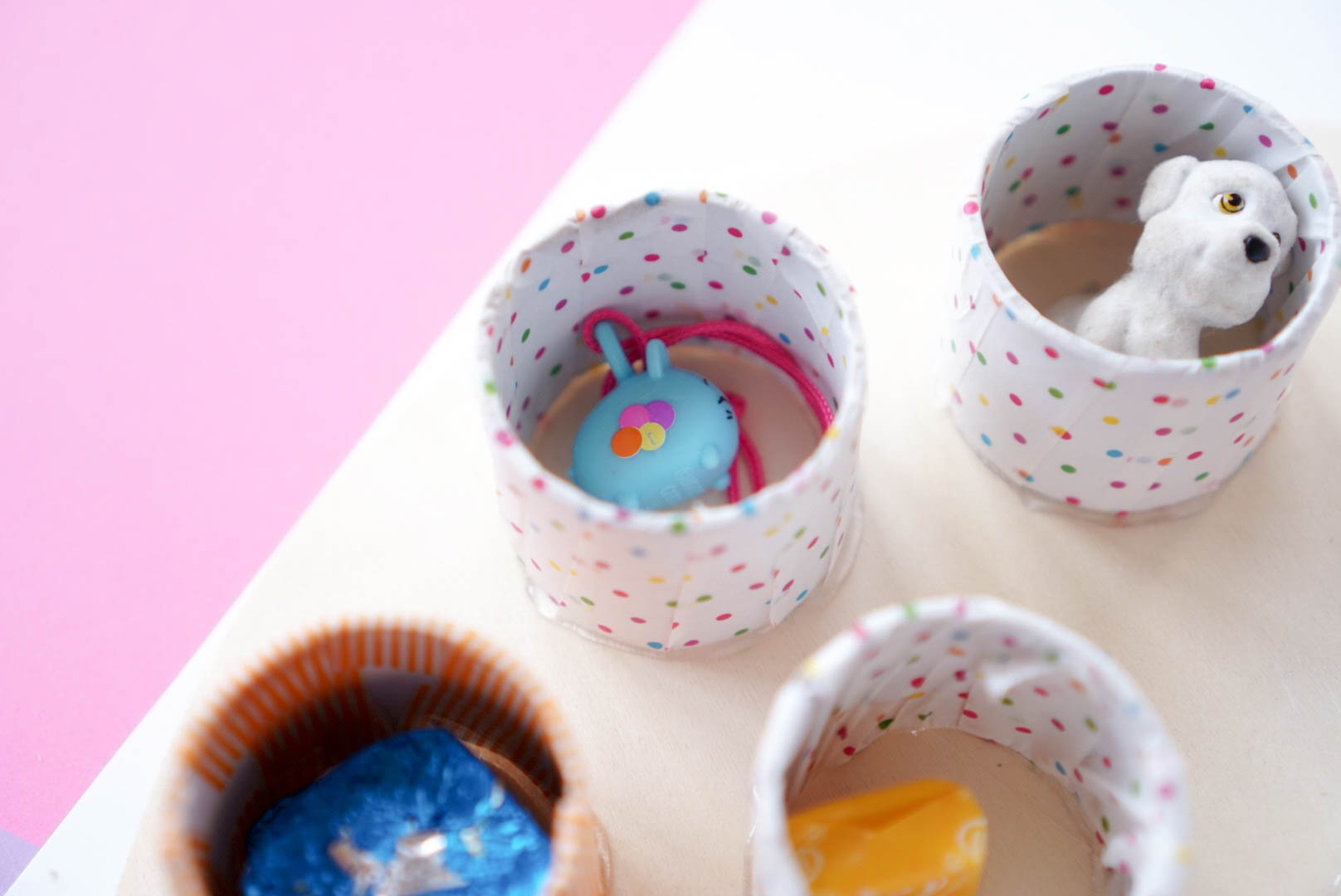 (5) Since this is for my 4-year-old little girl, I chose to create pretty paper flowers for the tops. But, the possibilities are endless; Disney themed, Space-themed (stop it! how cute would planets be?!), Dinosaurs, Princesses. I could list ideas forever!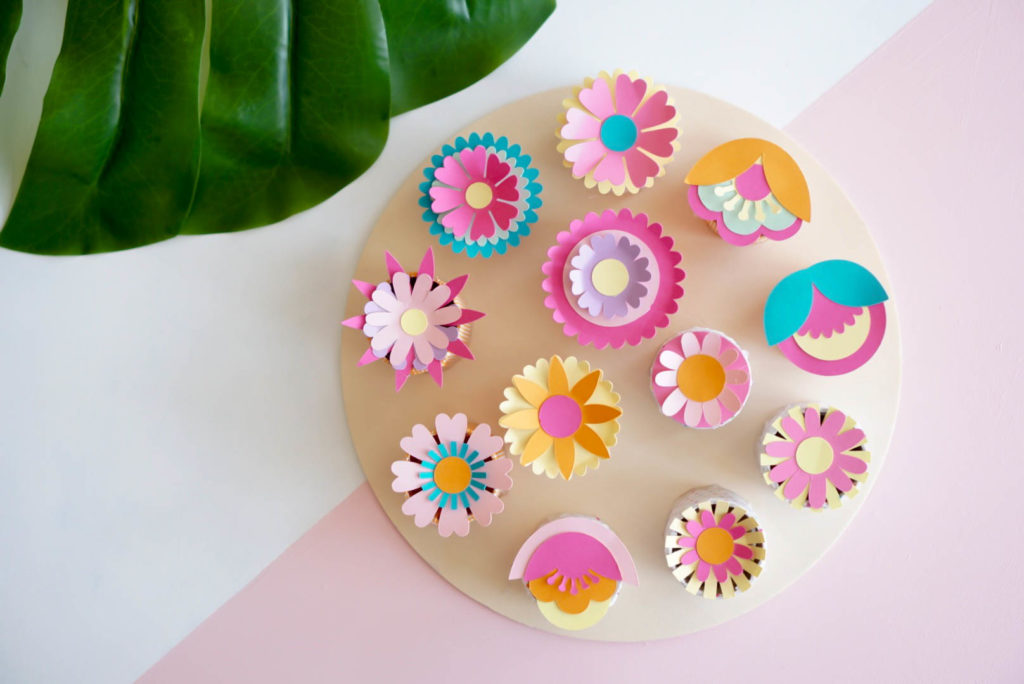 The files for these particular flowers came from here. You just download them then upload them into Design Space. They didn't come with any instructions for assembly so I just did whatever I wanted. Ha!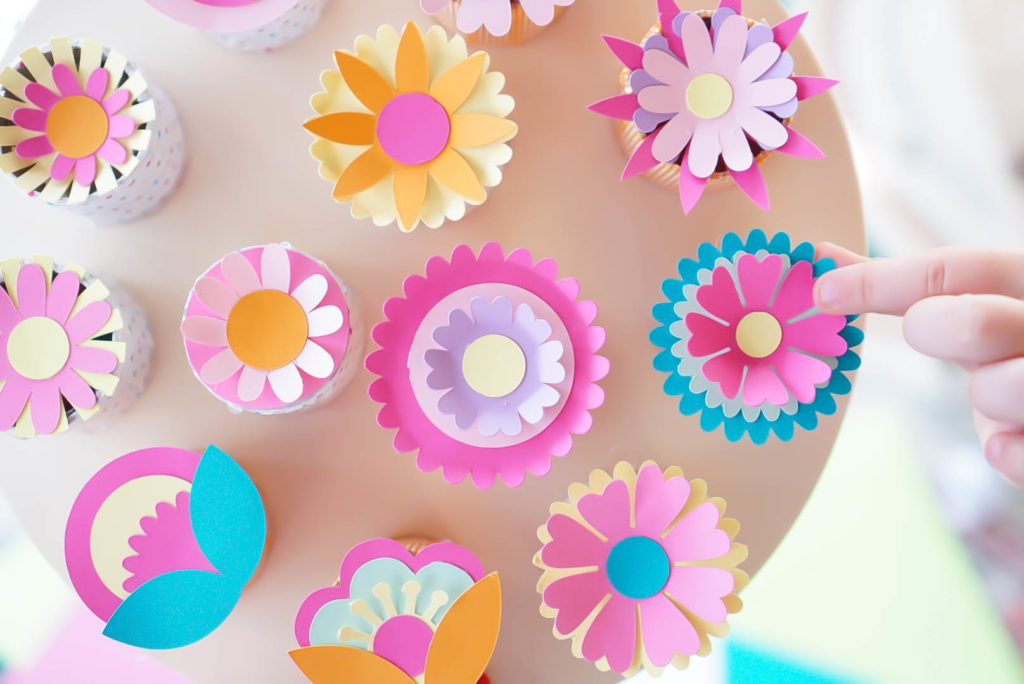 Now, whenever my kiddo completes a chore or does something nice for someone she gets to choose a flower, pull it off and take the prize inside! She is already so excited to open one!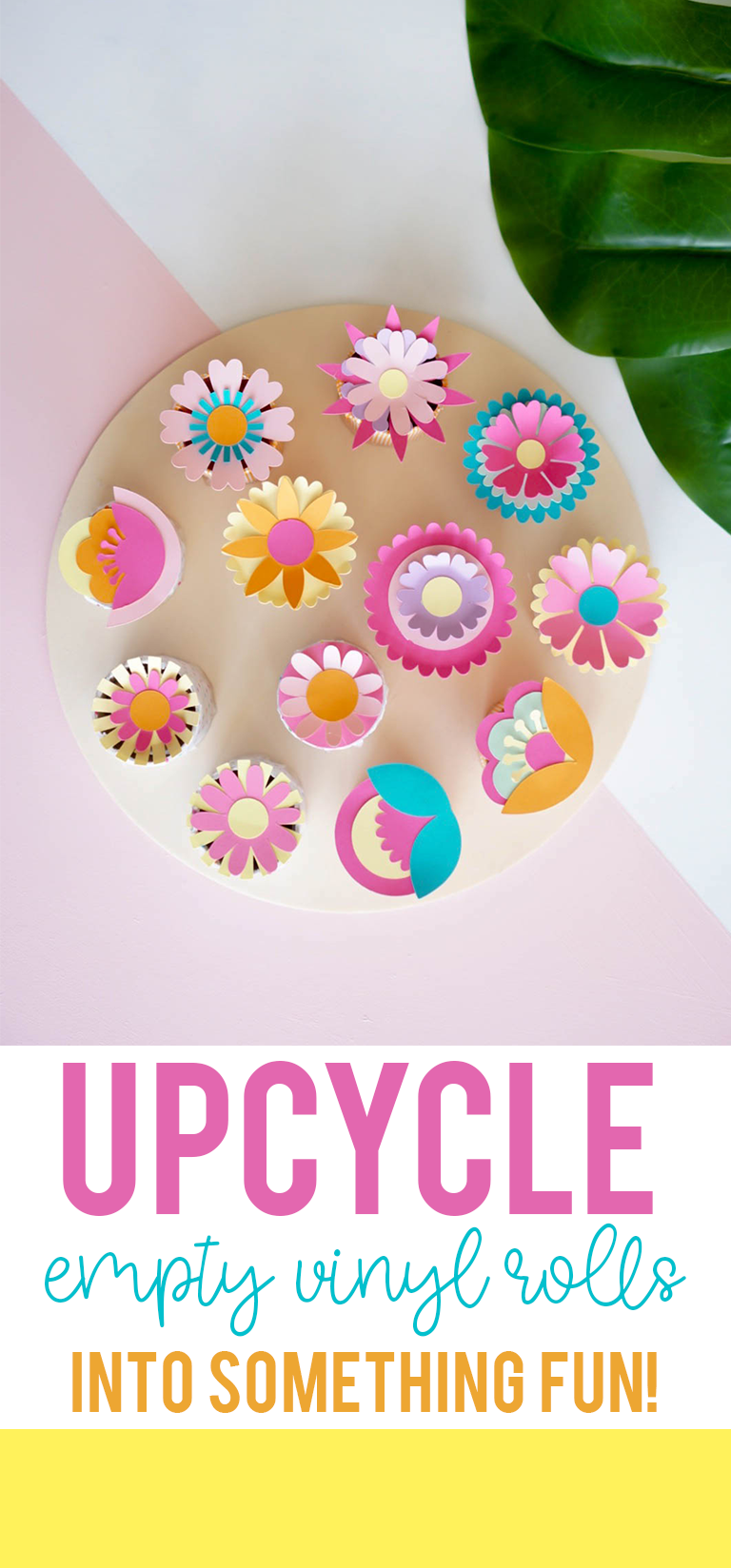 How have you upcycled your crafting materials? Let me know in the comments below!