February Favorite Things!
Happy February, friends! It's the month of all things pink, red and lovey-dovey. Today I'm rounding up my favorite products of the month for you. I only promote products that I absolutely LOVE and use regularly!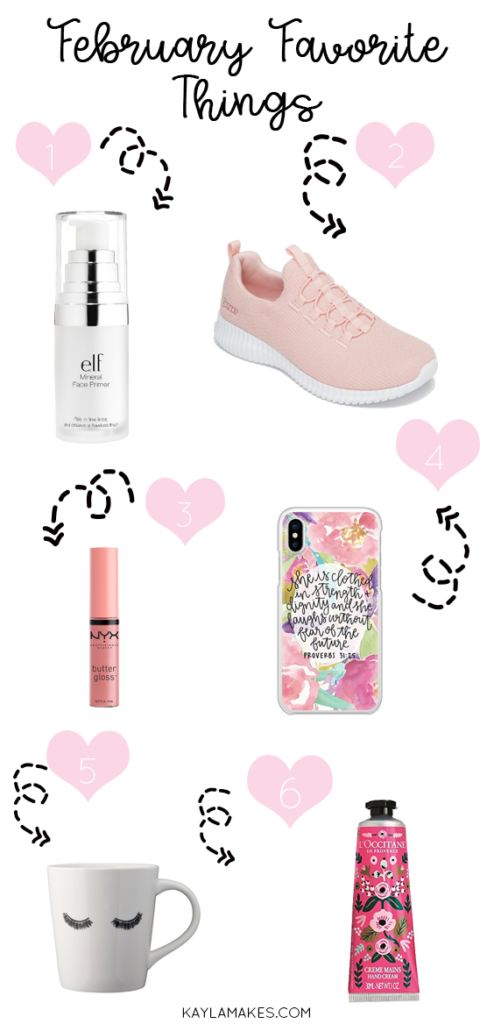 This primer has been my long time go to. I absolutely cannot wear makeup without it. The best part? It's super affordable!
When I saw these blush pink Skechers at Target, I had to have them! They're the perfect pair of athleisure shoes! You can look cute AND be comfortable. They have just the right amount of sparkle, too!
Ever since I got the new iPhone X, I've been looking for the perfect case. I LOVE this one from Casetify. The florals are perfect for Spring and the scripture is a great reminder for me.
Chapters is a great spot for mug lovers like me. They're always adding the cutest mugs to the shop and this eyelashes mug is no exception. You need it.
I am not a lipstick girl. I just don't like it. I also don't like plain looking/dry lips so I searched and searched for the perfect gloss. This butter gloss from NYX is just that! I love the shade Creme Brulee but they have a ton of options if you aren't a nude type.
Winter weather = dry hands and I HATE the feeling of my hands being dry. It's awful. This is my favorite hand cream from L'Occitane (it's currently sold out) but they have so many other options to choose from. You can't go wrong.
Happy February and happy shopping!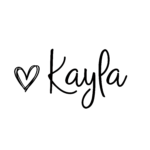 *This post contains affiliate links