Motherhood Tee With Expressions Vinyl
Hey crafty friends! Today I'm working with my favorite vinyl from Expressions, Rose Gold Easyweed Stretch. I used my iPad to create a fun design, then used the Cricut app to upload it and send it to my machine. Cricut made the upload process totally user-friendly. Check it out on the screen recording below, then download the design here.
(1) Uploading Images to Design Space IOS
It's a little fast but you can see how easy it is to upload an image, clean it up and save it. The whole process was just over 2 minutes in real time.
(2) Send Image To Machine For Cutting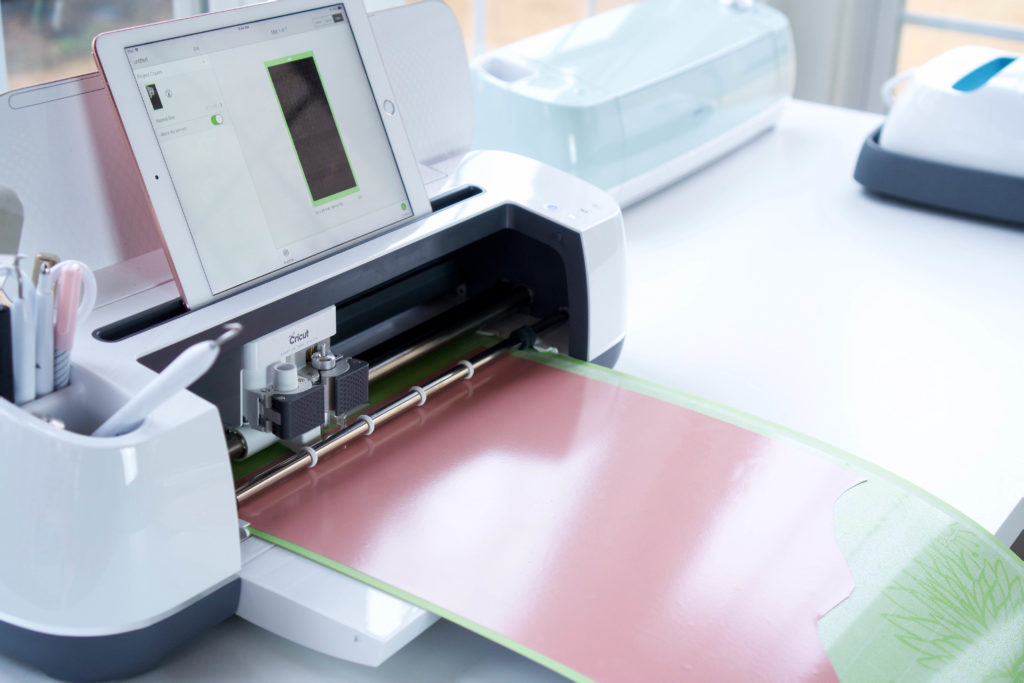 First, connect your device to the Maker via the Bluetooth settings. Then, click the "Make It" button, mirror the image and begin cutting.
(3) Weed Image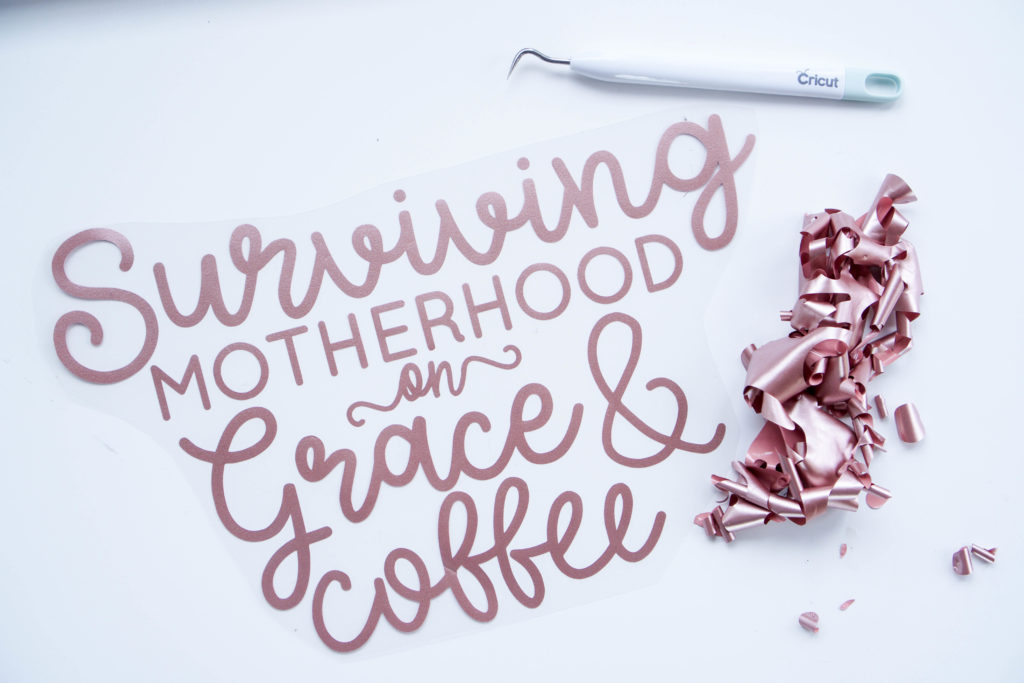 Weed away the negative space of the design. Don't forget the tiny centers of the letters.
(4) Press
Use an iron, heat press or the Cricut Easy Press to pre-heat the t-shirt for a few seconds. Then, center the design on the shirt and press. Flip the shirt inside out (with the carrier sheet still attached) and press again from the inside.
(5) Peel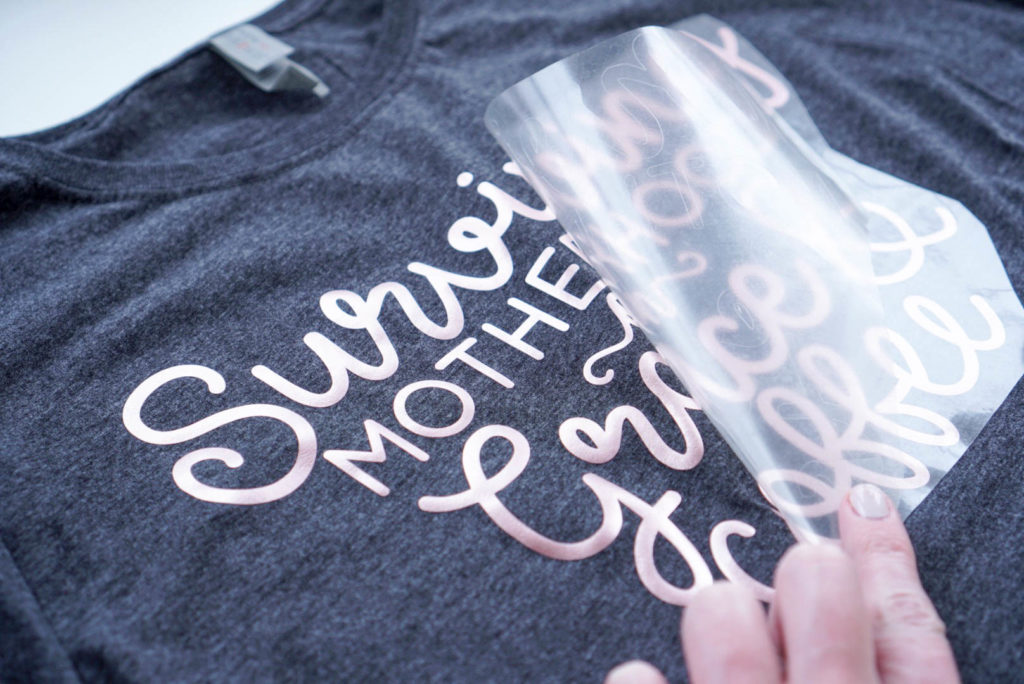 EasyWeed can be peeled hot or cold. I'm impatient and always peel hot.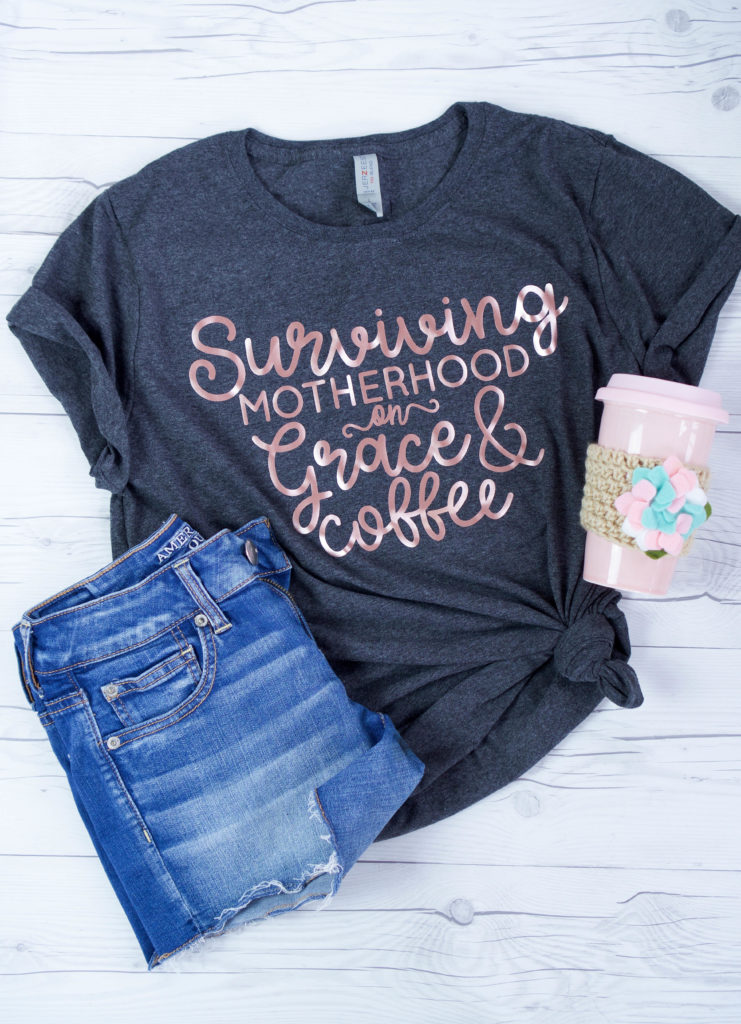 I love the look of the rose gold on the dark gray tee. I think this one turned out super cute and it couldn't be more accurate! Happy crafting!