January Favorite Things
I'm starting a fun new "favorite things" series here on Kayla Makes! I'm a crafter at heart but I'm also a gal who loves all things girly! My birthday is the first week of December and of course, Christmas is at the end of the month so by January I have a ton of fun new products.
I've been using the goodies on this list for a few weeks now and I love them all so much, I wanted to share them with you!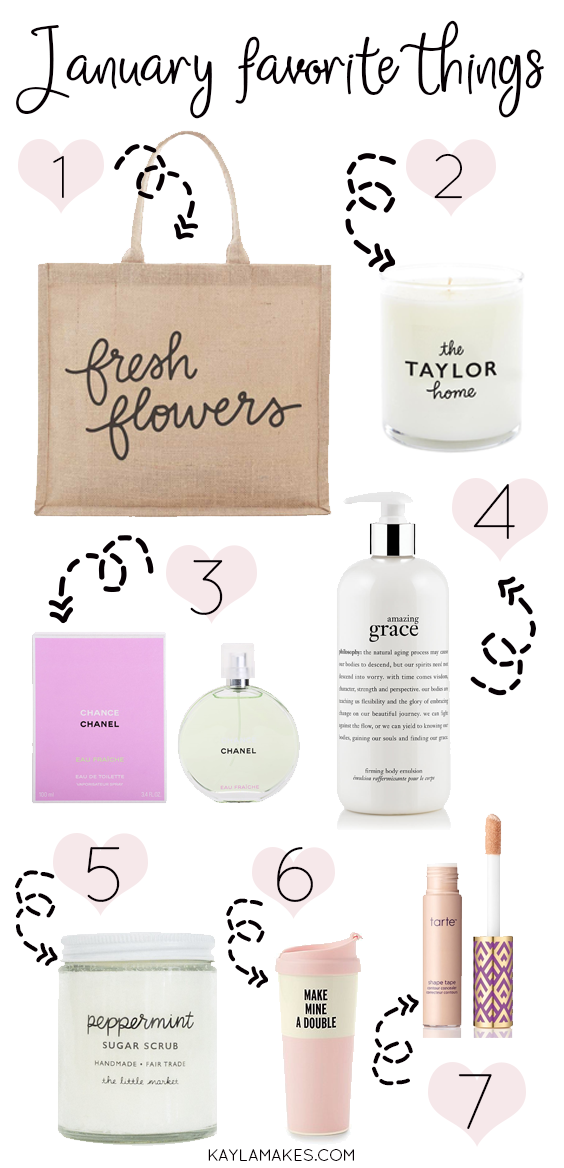 I have 3 of these Jute bags from The Little Market. I love how sturdy they are and SUPER love the fact that each purchase supports artisans in Bangladesh. They're reusable, instagrammable and pretty much perfect. The larger ones are $20, the medium is $12 and the adorable gift-sized bags are just $10. Click here to read about The Little Market and how they're changing the world by supporting fair trade marketing. ♥
These sweet, personalized candles are also from The Little Market. They come in 40 scents, my favorites are Coffee, Vanilla, and Toasted Marshmallow! They're $34 which is a little pricey for a candle but they make a really nice gift!
This is one of the perfumes I got for Christmas and it is fabulous. It's a fresh, floral scent and not too overpowering.
I have a cousin that swears by this lotion and has been trying for a long time to get me to try it. I got some for Christmas and of course, she was right. I am officially obsessed. It smells great, it's not greasy at all and it leaves my skin feeling perfectly moisturized.
This peppermint sugar scrub is the perfect winter accessory. It's all natural- containing just sugar, coconut oil, and peppermint oil. I use it in the shower to slough off any dry skin and leave everything soft and polished.
We all need a cute travel mug for these cold winter mornings. This one from Kate Spade is the perfect shade of blush pink and the quote describes my morning perfectly.
Last but not least, can we just talk about shape tape for a minute?! This concealer has been a game changer in my makeup routine. I don't even need foundation anymore. I struggle with dark undereye circles and this concealer completely covers them without creasing. I'm fair skinned so I use the lightest possible shade which is light neutral.
What are your must-have products this month?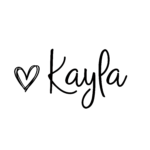 *this post may contain affiliate links