How To Cut Multi-Colored Designs In Design Space
Hey crafty friends! I'm stopping in today for a quick Design Space tutorial. I'm going to show you how to cut multicolored SVG designs two ways!
(1) Grouping
Most of the time when you upload an SVG to Design Space, the parts of the design are already separated.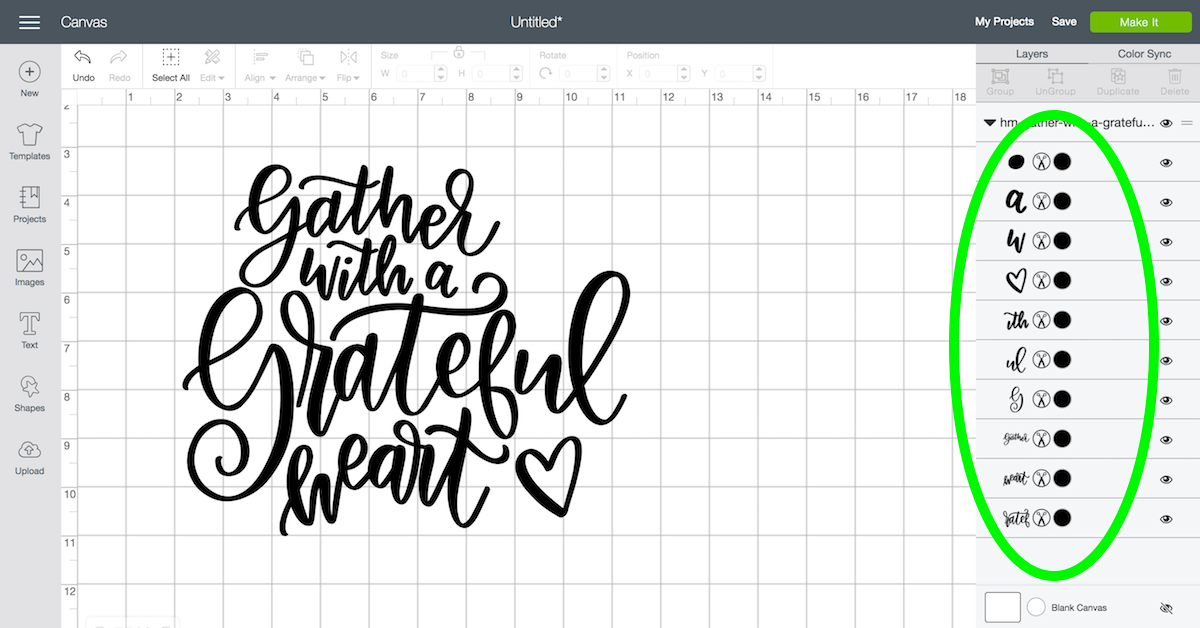 You can see in the screenshot above that this SVG is already separated into parts.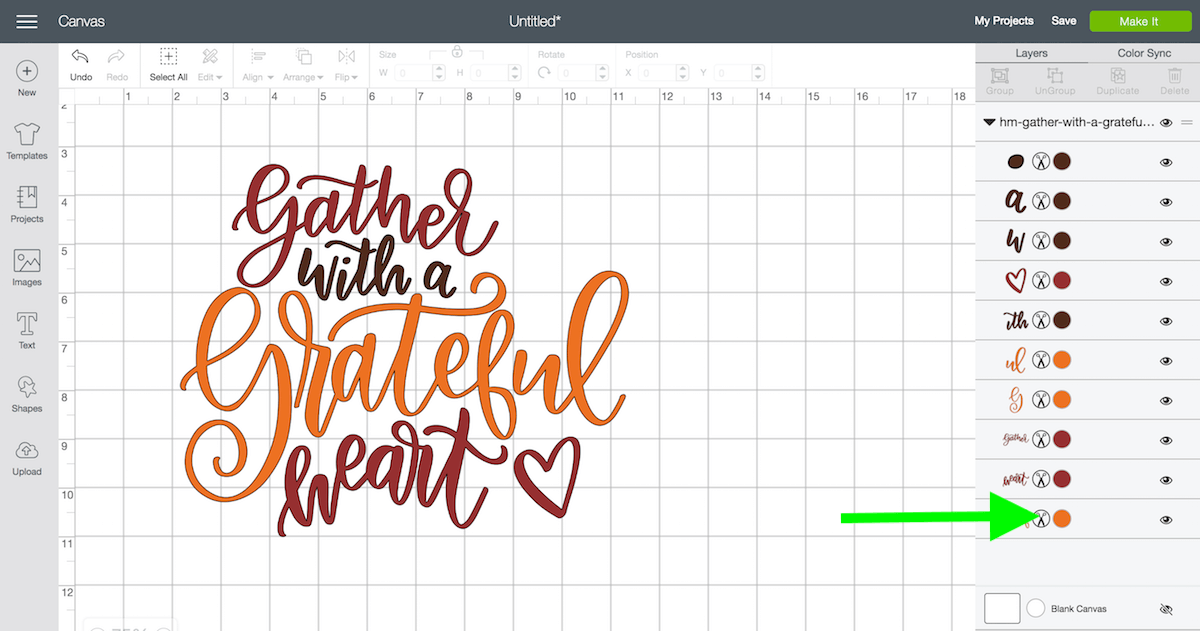 You can change the color of each section manually by clicking the colored circle and choosing a new color.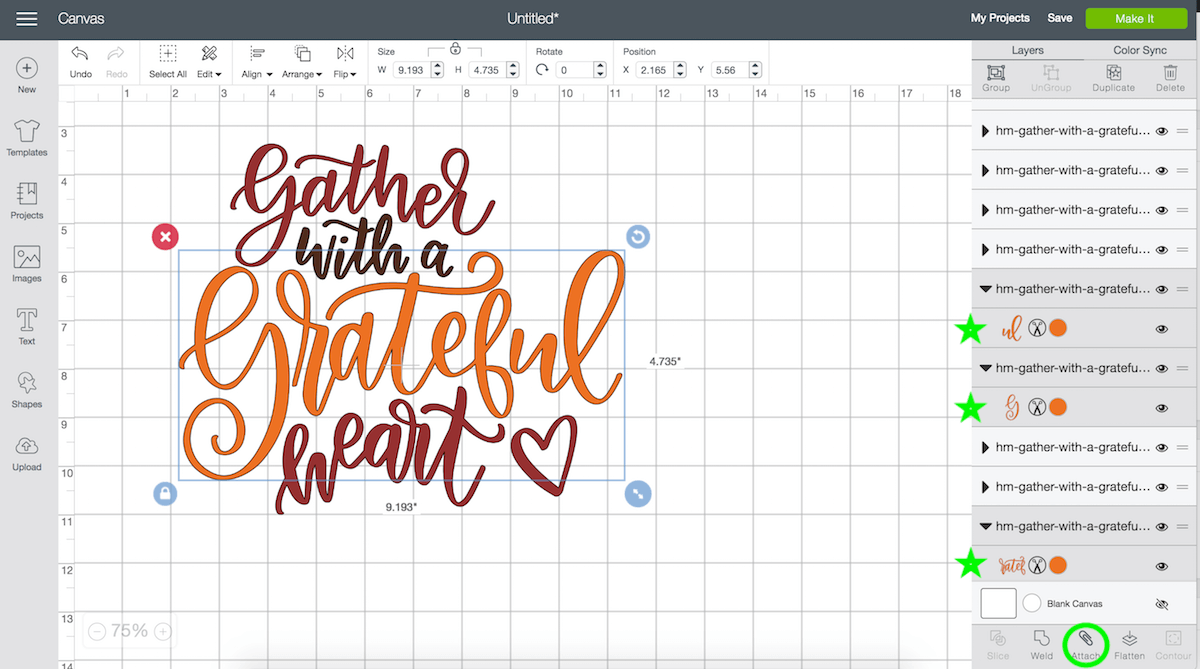 Now you'll need to attach all  parts of the design that are the same color. Do this by holding shift and clicking the parts you want to group. Then click attach in the bottom right. Do this for each separate color.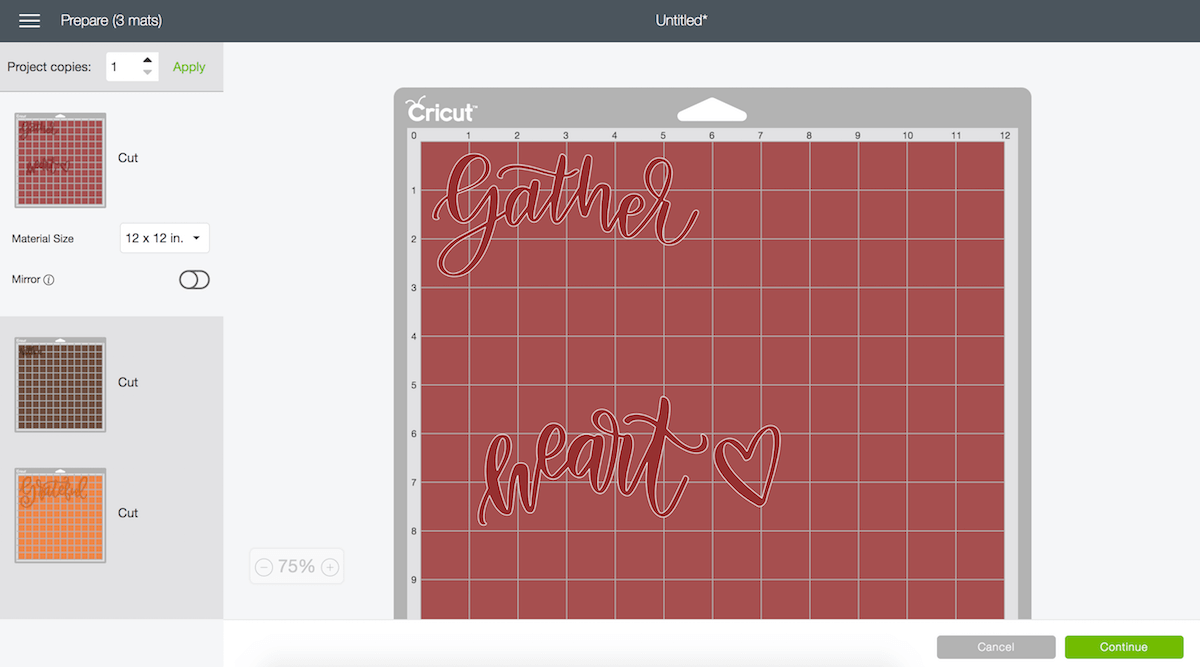 Now, when you click "make it" each color will appear on a separate mat. Load that specific color into your machine and cut!
(2) Slicing Apart Designs
Occasionally you will run into an SVG that isn't separated. This is where the slice tool comes in handy.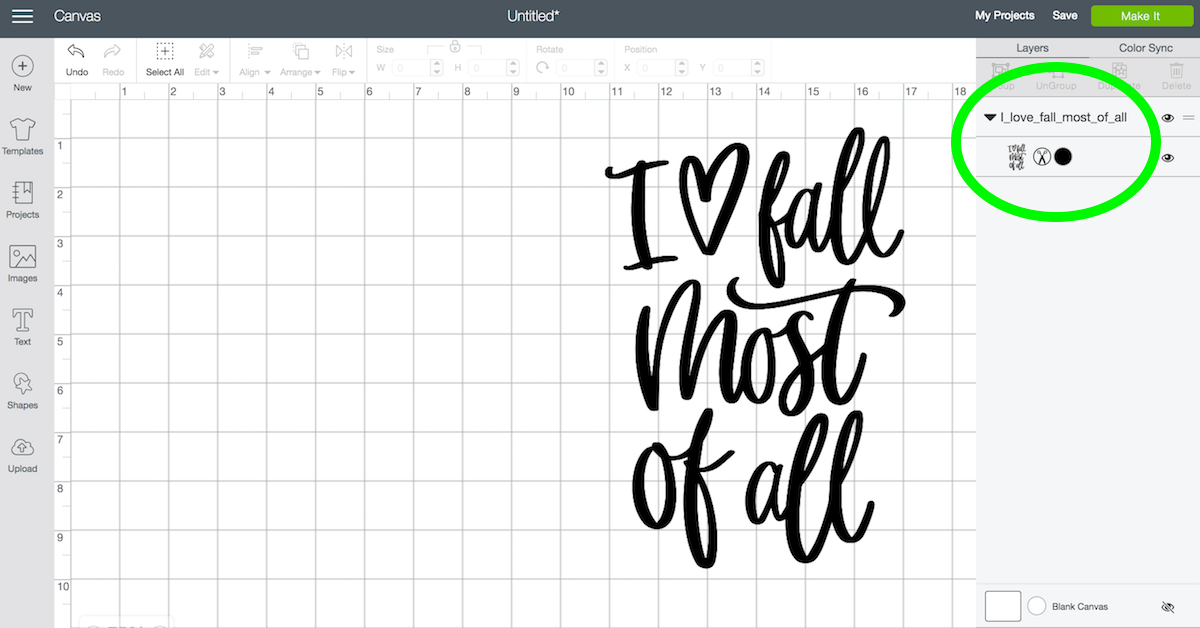 In the screenshot above you can see that the design is one whole piece. You can't ungroup it or change the colors of separate parts of the design. Yet! Let me show you how.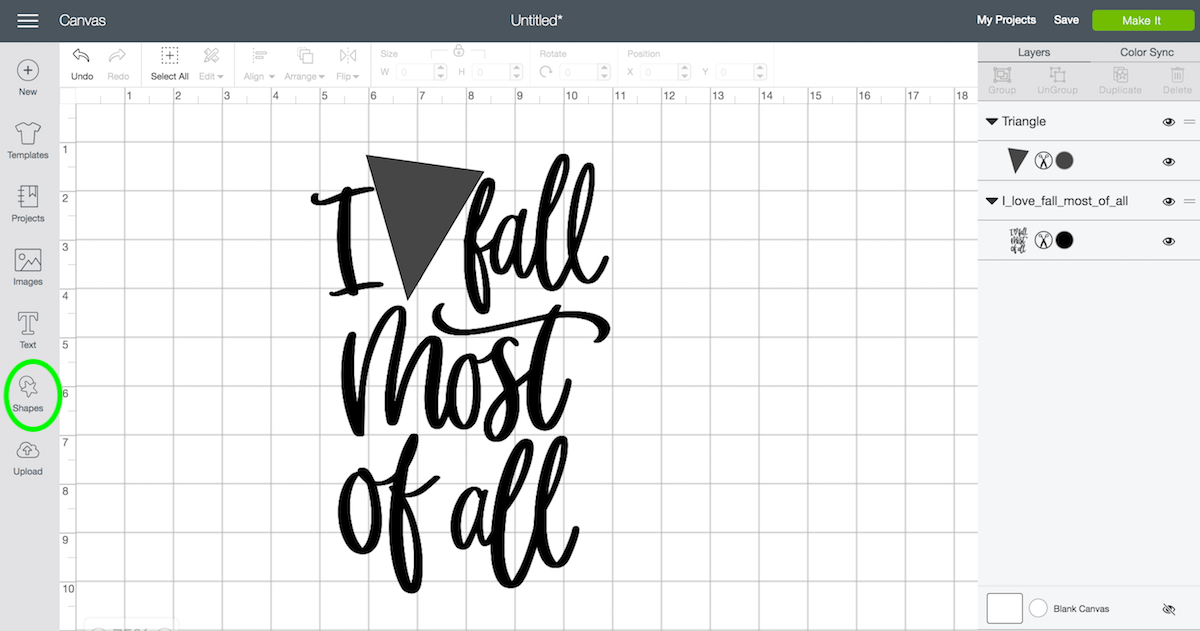 Start by choosing a shape from the shapes panel. Try to choose the shape closest to the area that you want to slice. For example, I want to slice away the heart so I chose a triangle. Adjust the shape as needed so that it fits over ONLY the part that you want to slice away.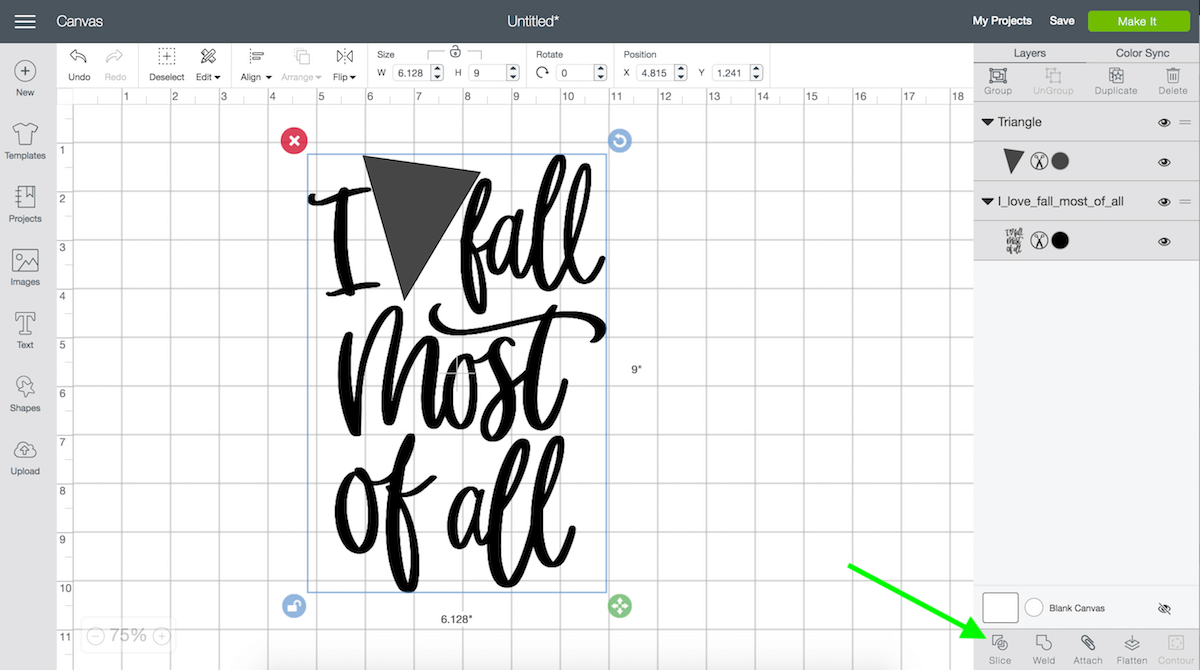 Now select both the shape and the design itself and click "slice".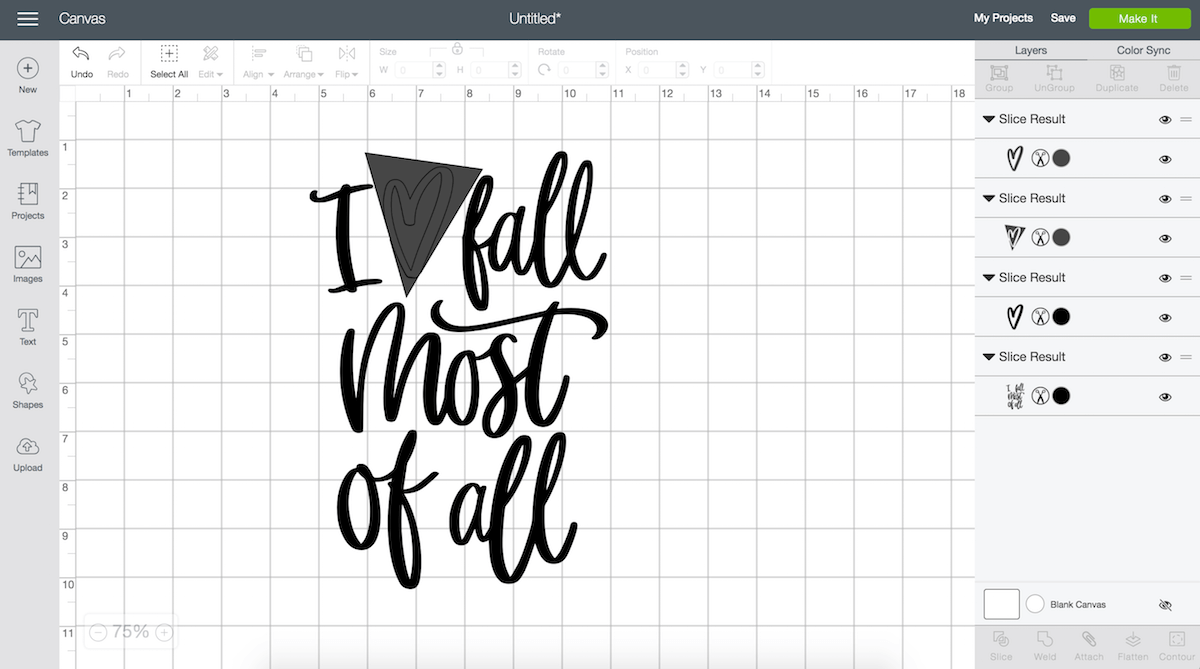 You can see the results of the slice tool on the canvas and in the layers panel.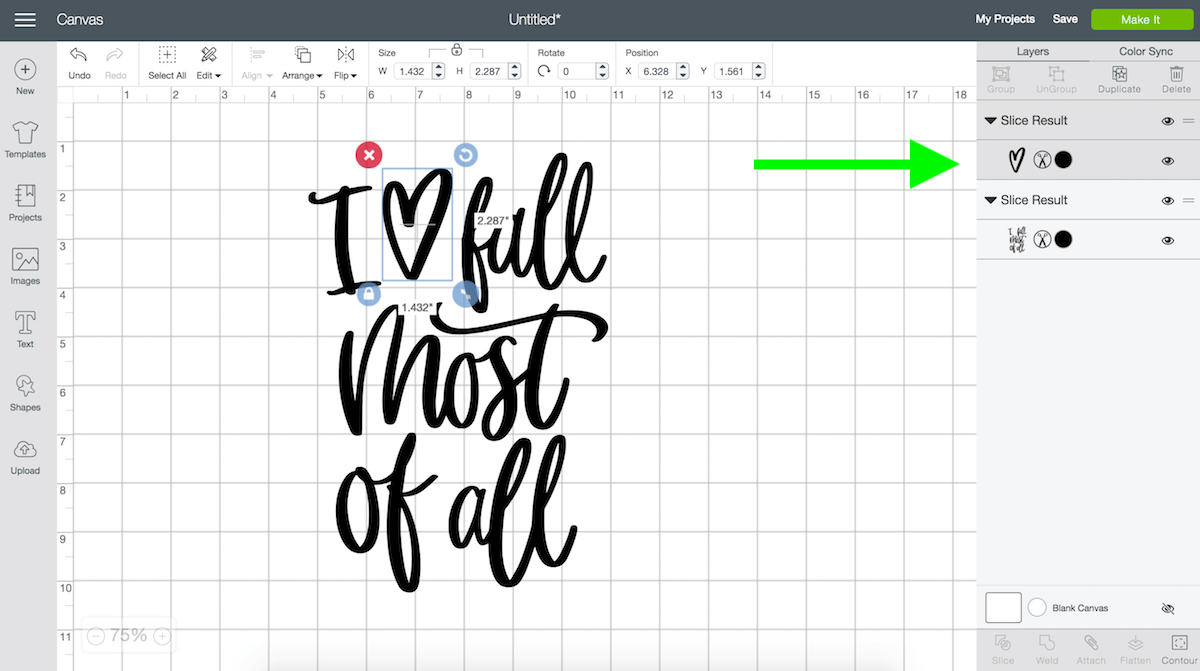 Delete the grey pieces and you'll be left with just the heart that is now separated from the rest of the design.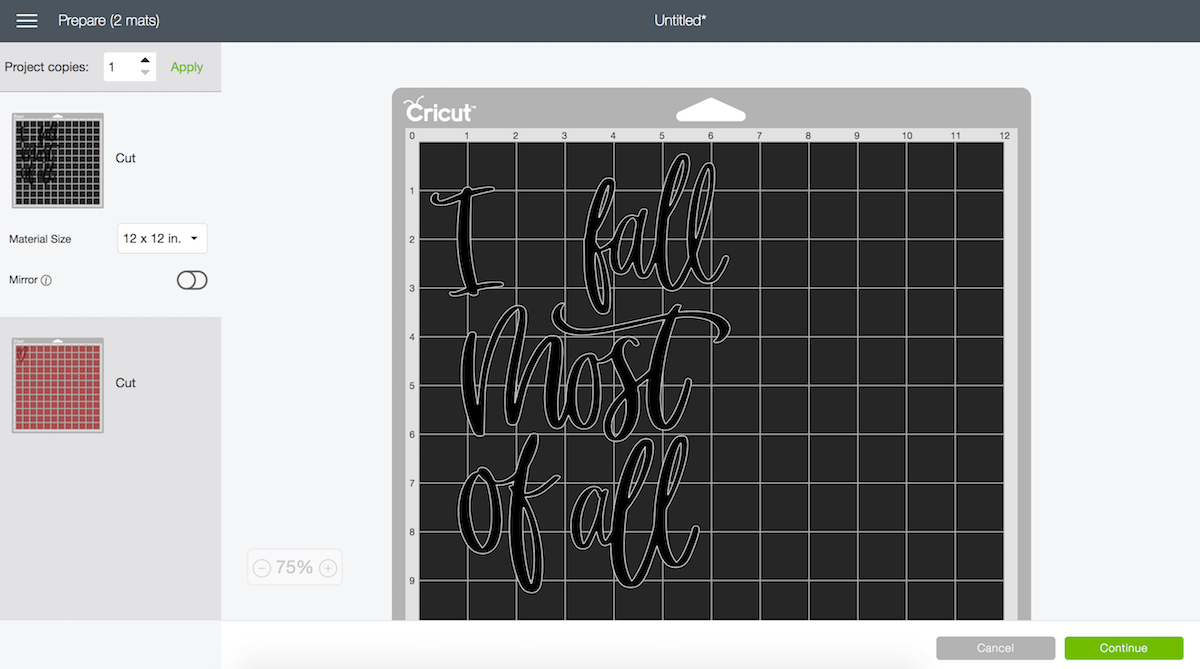 You can now change the colors and Cricut will add each color to a separate mat for cutting!
This is a lot of info to take in at once so if you have any questions feel free to leave a comment and I'll help you out!
Happy crafting!