Fall Sweet Fall Wood Slice
Yasss!! This week will officially mark the first day of fall! That means we can all start crafting ALL THE FALL THINGS and no one can complain. Non crafters just don't understand.
I went into Joanne this weekend and this big wood slice wanted to come home with me. Also, this milk paint and maybe several yards of gingham fabric. I don't know. It's all a blur. $157 dollars later, I made it home and got my craft on making this cute "Fall Sweet Fall" sign.
Let's talk about it!
Whatcha need: 
Wood Slice
Milk Paint or Acrylic
Paintbrush (I mean, obviously)
Vinyl Stencil or Talent ( I chose vinyl.)
Transfer Paper
Whatcha do: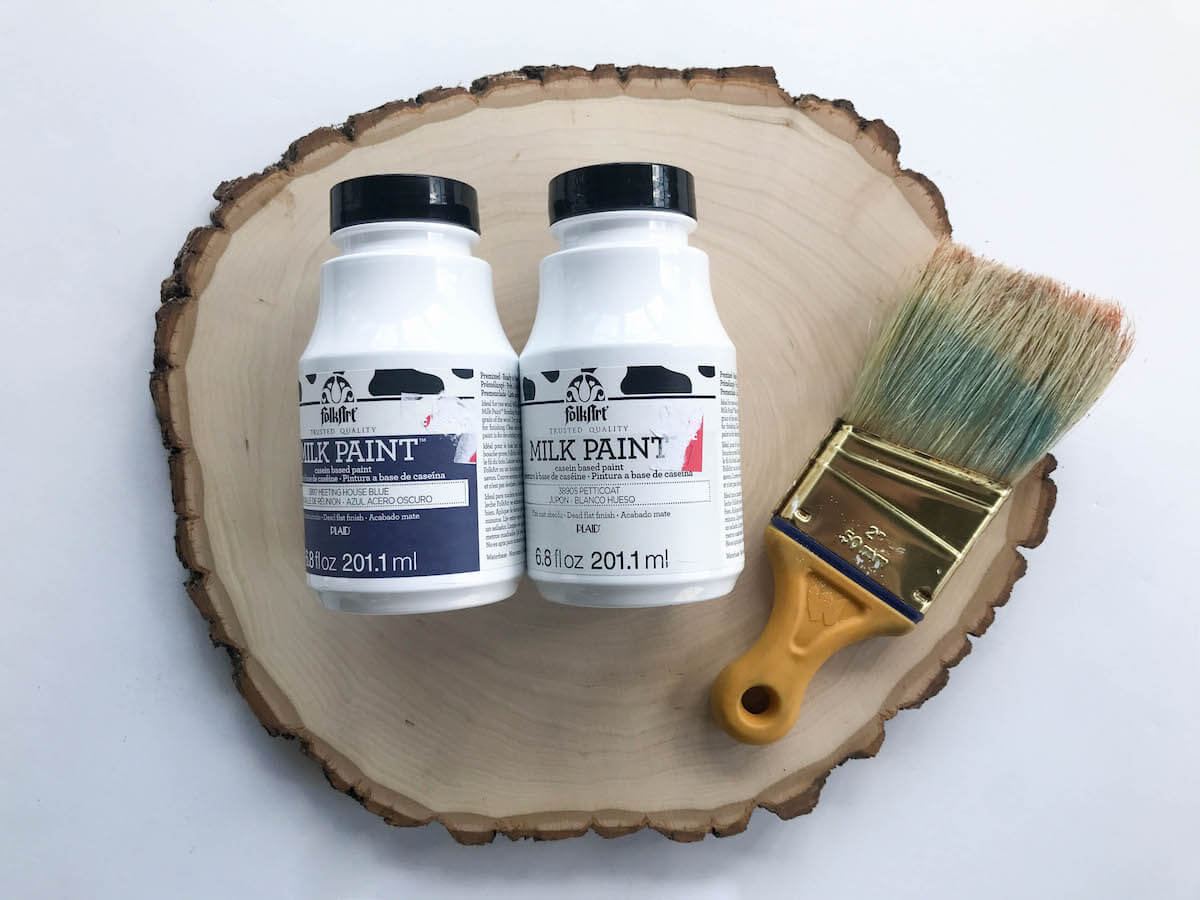 (1) Paint the wood slice:
I like to leave a thin border of the natural wood around the edges but if you hate that look, don't do it. K? K.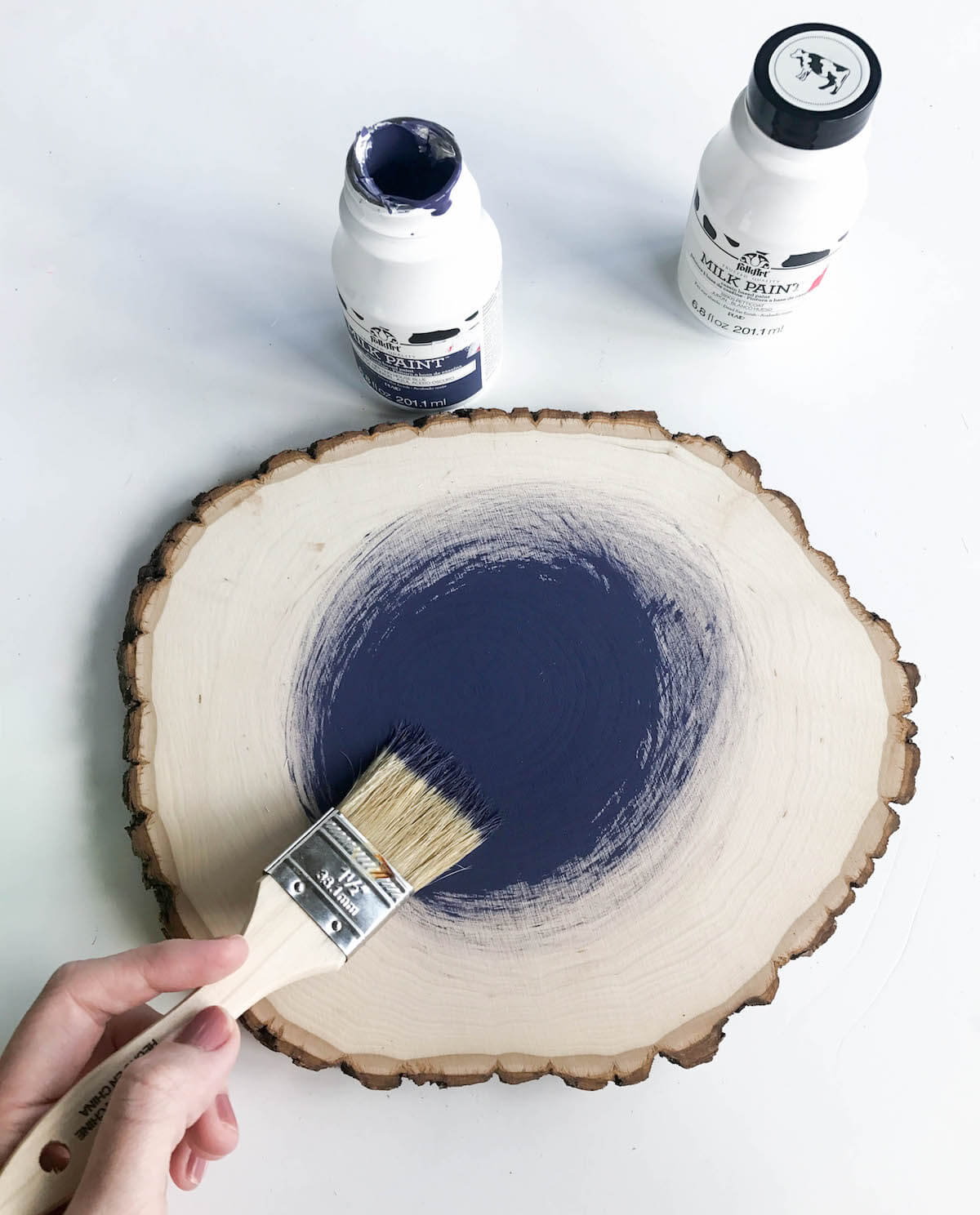 (2) Let it dry!
For real though.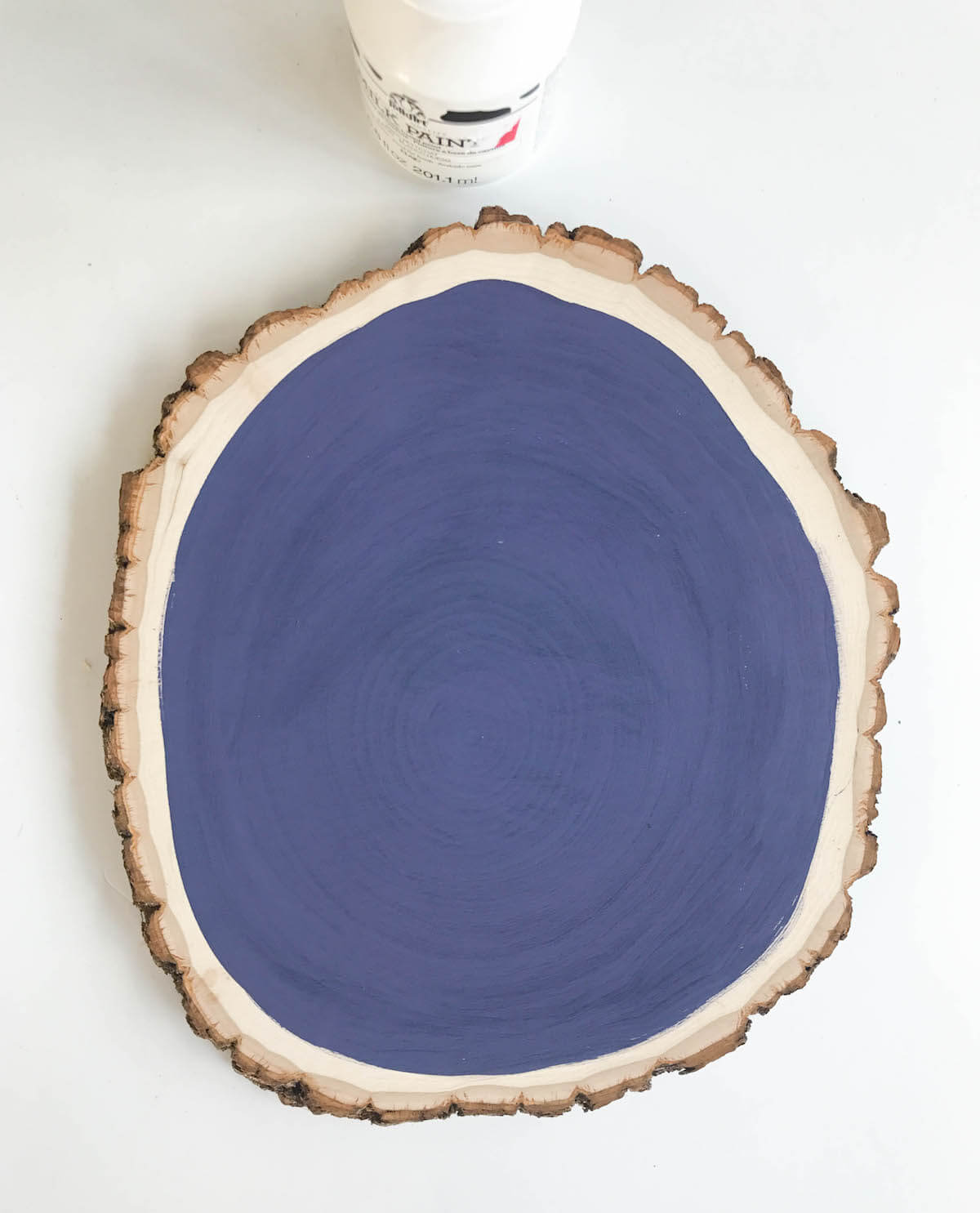 (3) Obtain a stencil.
Cut it yourself with a super cool machine like mine. Buy it from the craft store. Heck, steal it from a crafty friend. I don't care how you get it, just get it.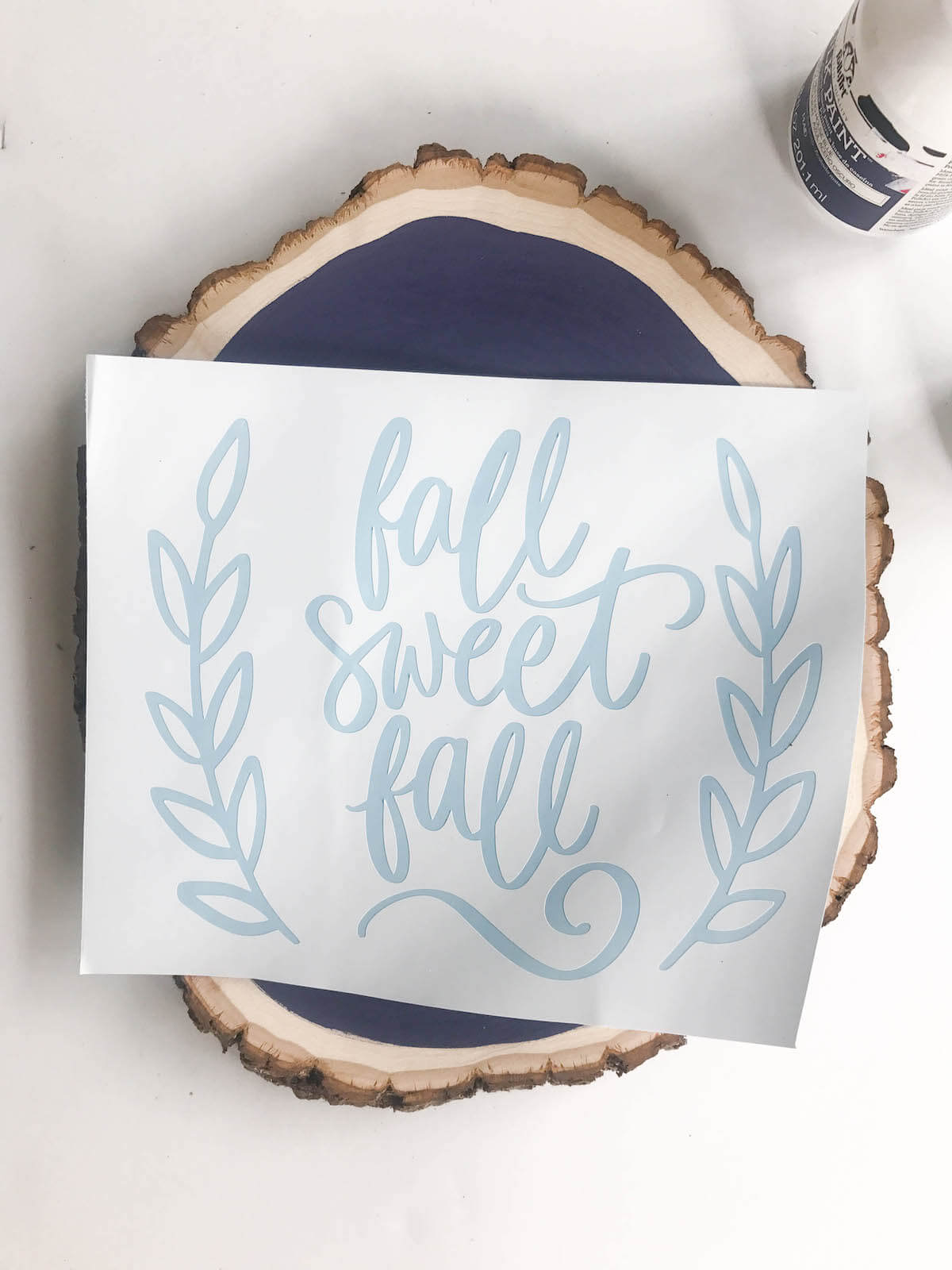 (4) Transfer stolen stencil. 
Use a little transfer tape to move the stencil from the backing onto your wood slice.

(5) Dab.
No, not like Cam Newton. Dab like a crafter, with a paintbrush.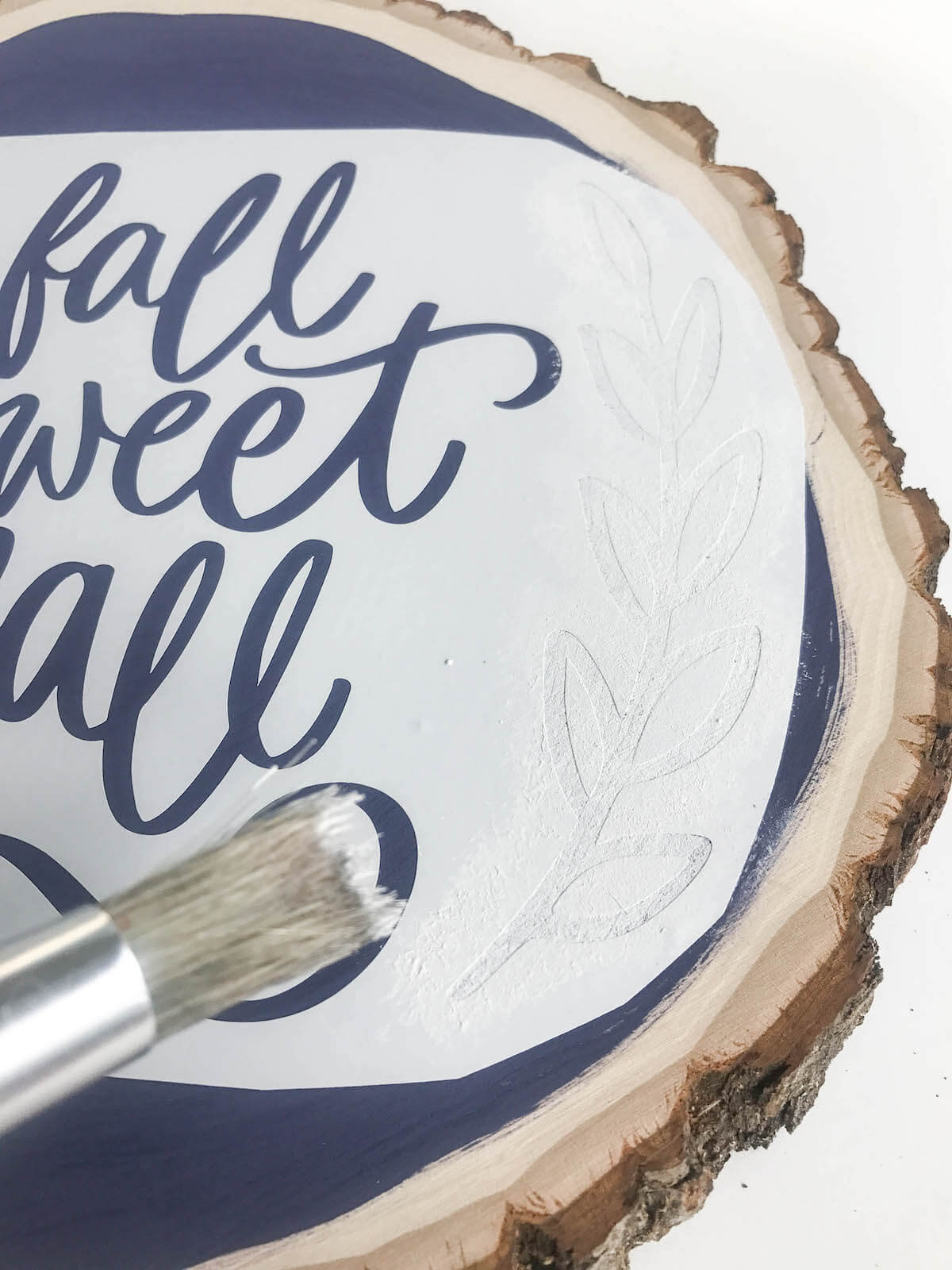 (6) Keep on keeping on. 
Dab/pounce over the whole stencil until its totally covered and then LET IT DRY.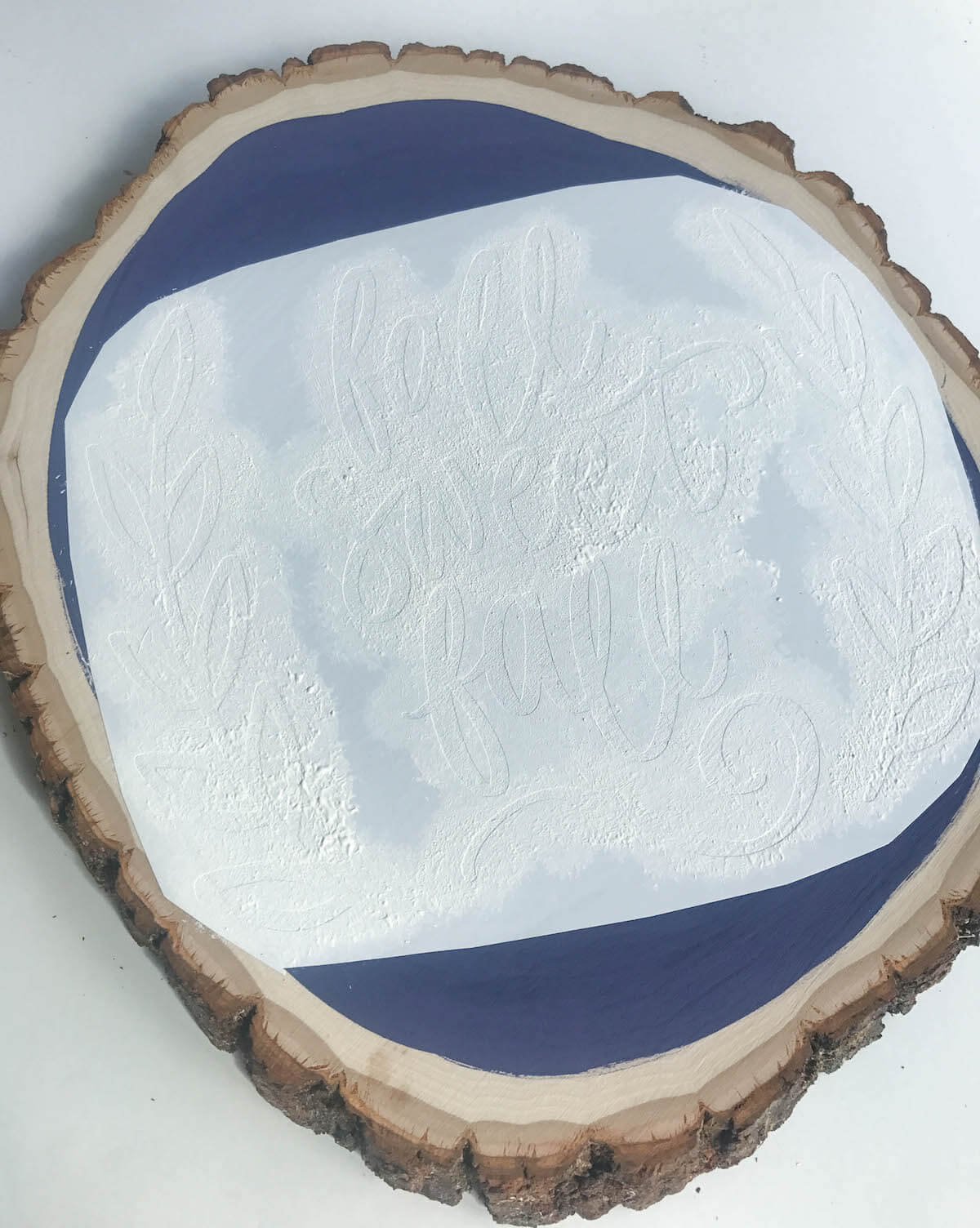 (7) Peel stencil away.
This is probably the best part of the whole ordeal. If I could skip to just this part, I would. P.U.R.E  M.A.G.I.C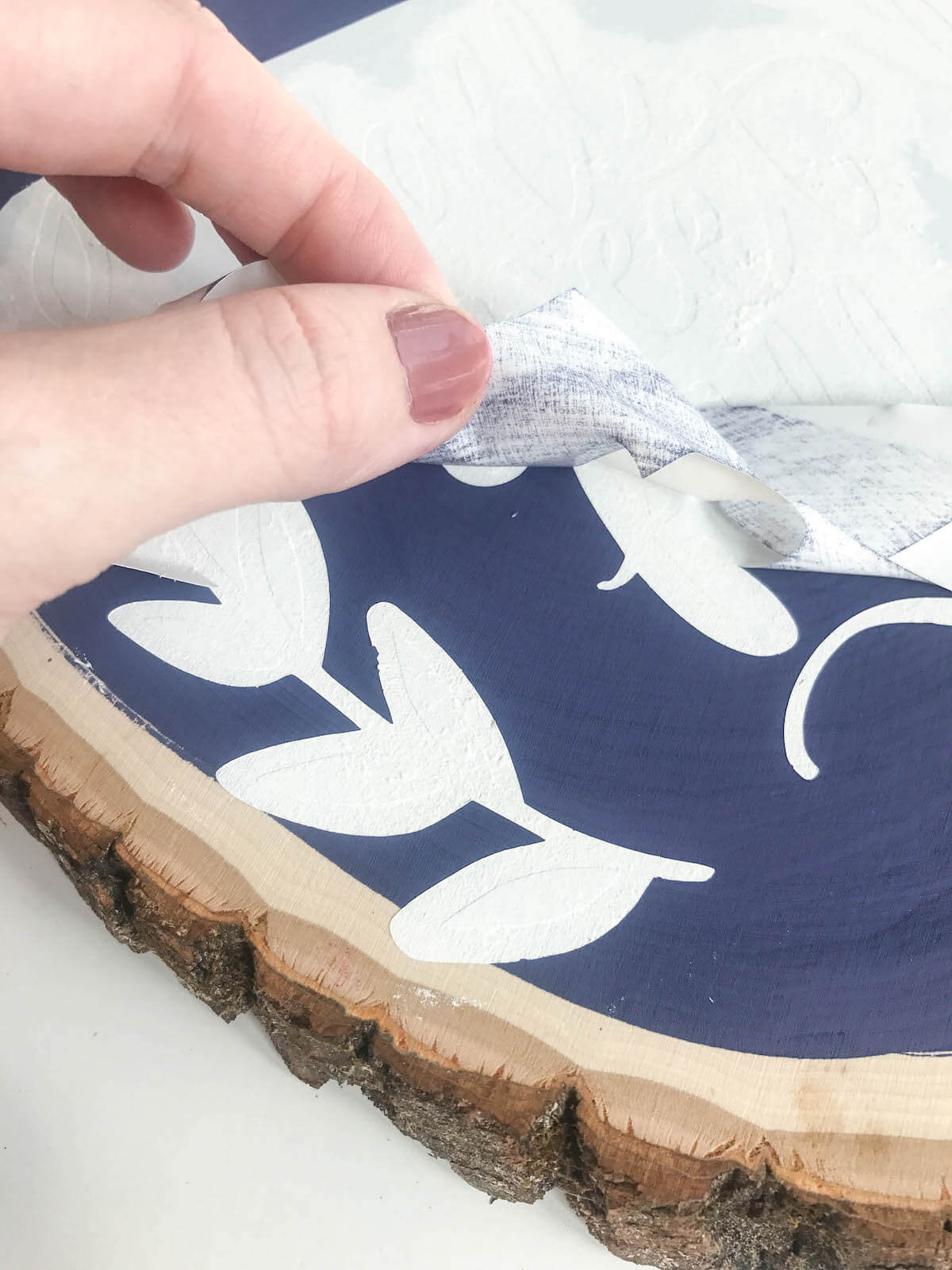 Now you can use your cute new sign to decorate and welcome in everyone's FAVORITE season!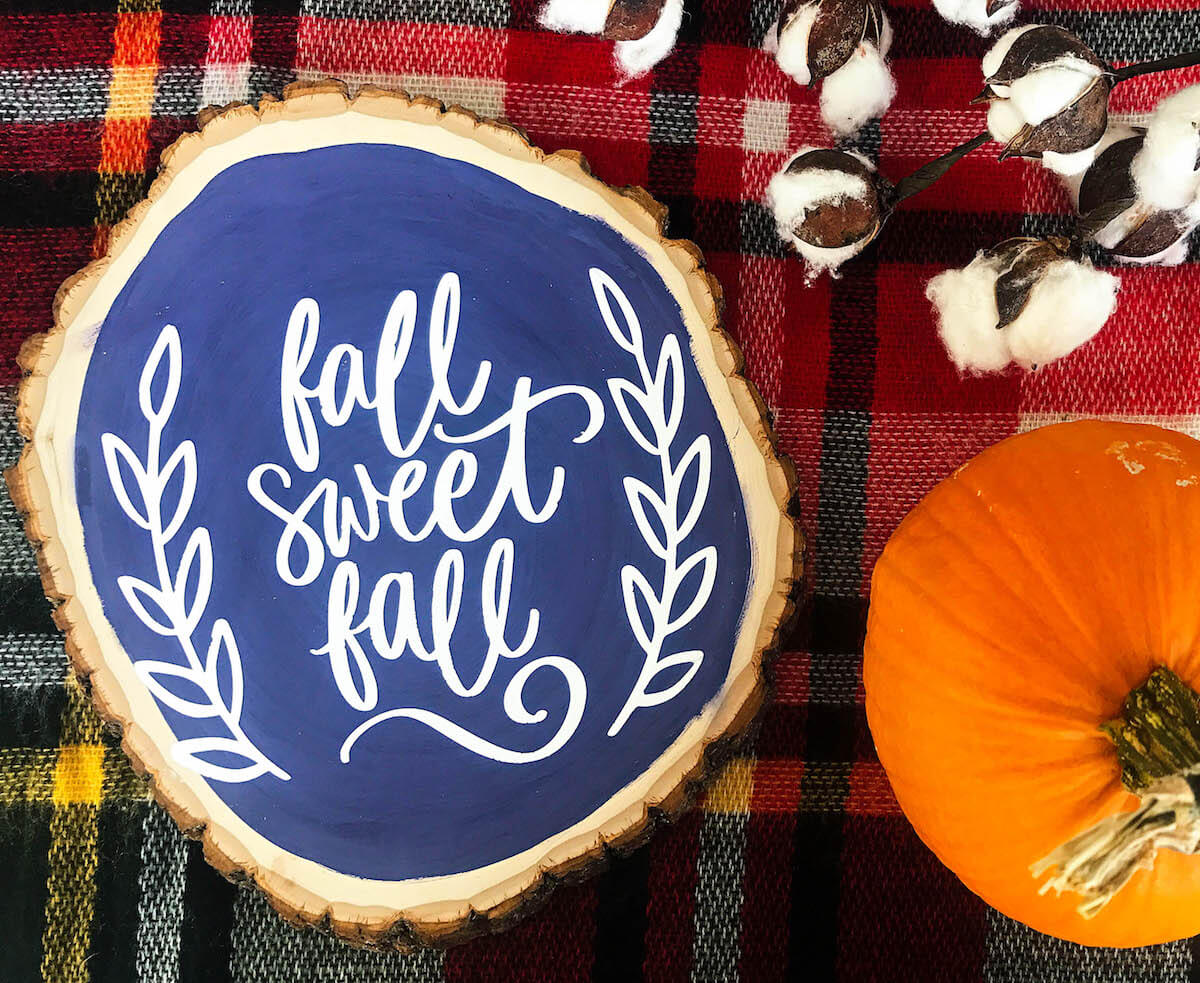 Happy crafting and finally, finally, finally…. HAPPY FALL Y'ALL!!
*This post may contain affiliate links but who cares because it's awesome and if I don't love a product I for sure wouldn't recommend it to you.