Why I made the switch to Cricut, and why I think you should too!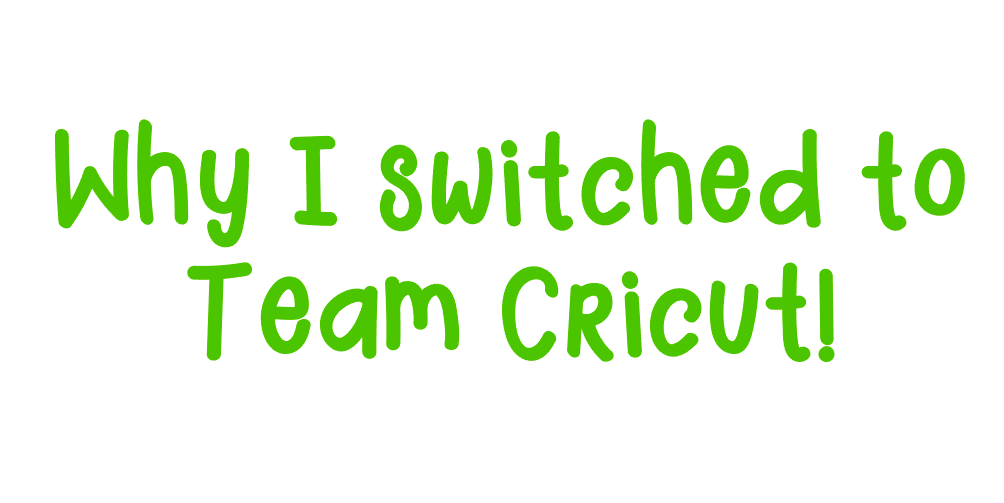 A few months ago I was a blogger for Silhouette America. I blogged for them for a little over a year and during that time I learned a lot about the company as a whole. My CAMEO has served me well in the past but as soon as my term was up I sold all of my Silhouette machines and never looked back.
At first, things weren't SO bad as a Silhouette blogger. A little unorganized and chaotic, but doable. Eventually, our favorite creative director left the company (and went to Cricut!) and things got messy from there. Post topics were given out at the very last minute, product orders were arriving past the post date and sometimes weeks would go by without a single word from our new director. They also broke contract and reduced the amount of free supplies we were promised. That was the last straw for several of the team members and they walked away. I decided to finish out my original contract and stick it out until January 2017.
Meanwhile, behind the scenes I had already begun using the new Cricut Explore Air 2 and had fallen in love with the quality and performance of the machine. Sadly, I couldn't shout it from the rooftops because that would be a "breach of contract" and result in me being kicked off of the team. So I quietly got to know the machine and got acquainted with Design Space and you guys, it could not be easier! I always heard a lot of complaints about cartridges and online only software etc. In fact, when I was first looking into purchasing an electronic cutting machine several years ago, those two things are ultimately why I chose the CAMEO over the Explore. Now, 4 years later I am so happy I made the switch to team Cricut!
When I first received the new machine and took it out of the box I could immediately tell it was built with quality in mind and not just quantity. No cheap plastic to be found. The blade is made from sturdy German carbide and lasts for years. Plus, it comes in the most amazing choice of colors. I got the gorgeous Mint color! The Air 2 also has a fast cutting mode where you can cut 2x faster for projects that you need done in a hurry. Cricut was first to implement wireless cutting and the pre calibrated blade (called the auto-blade by Silhouette) and the Design Space app actually works fabulously. If you ever tried using Silhouette's failed Studio app then you know how frustrating it was. With the Explore Air 2 you are not limited to cartridges, you can upload any design to Design Space. The print and cut works like a dream, the blade never dulls and the bluetooth ACTUALLY works! It's all around a fabulous machine and the Cricut company as a whole is amazing.
Tell me, are you team Cricut or team Silhouette?
Happy Crafting!
Kayla