Why I Prefer Fabric Ink Over Heat Transfer Material
I know, I know. I am definitely in the minority here. I just DO NOT LIKE heat transfer vinyl. I have tried all brands, all types (smooth, flocked, glitter) and I have yet to find one that really gives the look and feel of a quality made item. Don't get me wrong, it's great product, it's just not for me.
Fabric Ink is a whole different story, I love it. I hoard it because I love it so much. Let me tell you why.
Why I prefer fabric ink over heat transfer material:
(1) It's forgiving.
If you make a mistake in the middle of your project you can just wash it off and start over. The ink doesn't fully set until you apply heat so until then you can wash and redo to your hearts content.
(2) It melds with the fabric.
I hate the way that heat transfer material sits on top of fabric. It's bulky, and God forbid you have to layer more then one color because then it just gets ugly. Plus, you run the risk of melting your last application if you leave the press down for to long. It shouldn't be that complicated.
Fabric ink on the other hand, is easy to layer and blends right into the fabric with no bulkiness!
(3) When you wash it, the quality doesn't change.
Lets face it, even if you carefully follow all washing instructions, heat transfer material just doesn't hold up well. Eventually it begins to peel, wrinkle or simply washes right off the first time. Fabric ink is much more durable. I have shirts and tote bags that have been through the wash countless times yet look as though they were just created.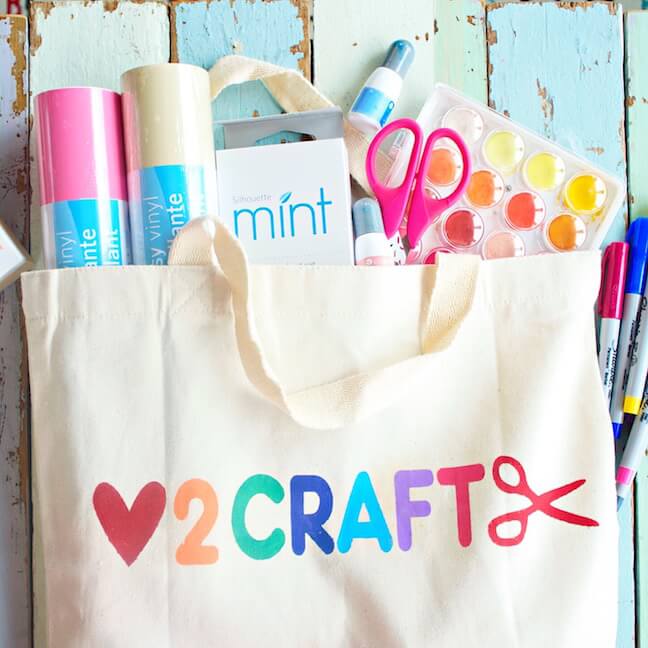 (4) It's affordable.
You guys, fabric ink is $4.99/bottle. That is far more affordable then HTV which will cost you $16.99/roll. Plus, a little goes a long way. I have been using the same bottle of black fabric ink for over a year now and I have created 20-25 projects with it. The inks are richly pigmented so literally, a dab'll do ya. 
So thats the gist of it. In my opinion fabric ink is just better! What do you think? Leave me a comment below and tell me why you prefer one over the other!
Happy Crafting!