Instagram Gallery Wall — A Kayla Makes inspiration post
A few days ago I was printing photos and framing them and a lightbulb went off. One of the frames I was using was nothing more then paper wrapped chipboard! So of course my first thought was, "I can totally make this!"
I put a little spin on a typical frame and created these 3×3 instagram sized frames, hung them over my desk with a little bit of black string and tiny rainbow clothespins and I am IN LOVE with how it turned out!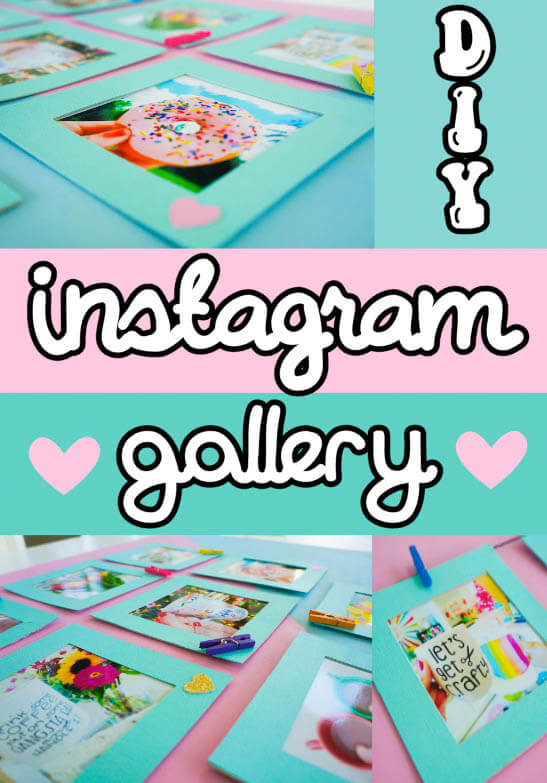 They are very sturdy because they're made with a layer of chipboard and a layer of card stock (I used adhesive backed card stock from here) so you don't have to worry about bending or breaking.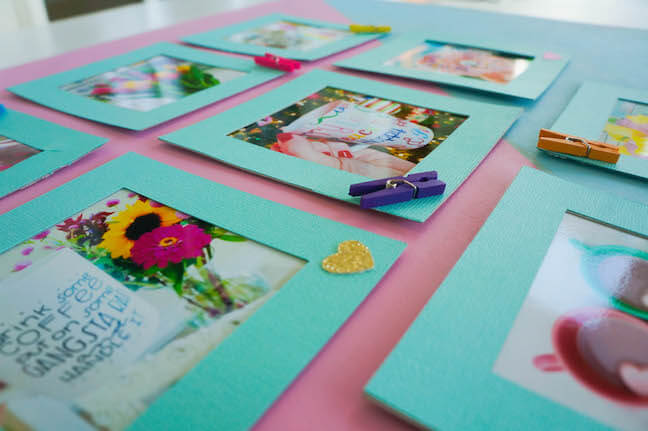 I printed my photos onto 4×6 photo paper, you should be able to fit two to a sheet since they're 3×3.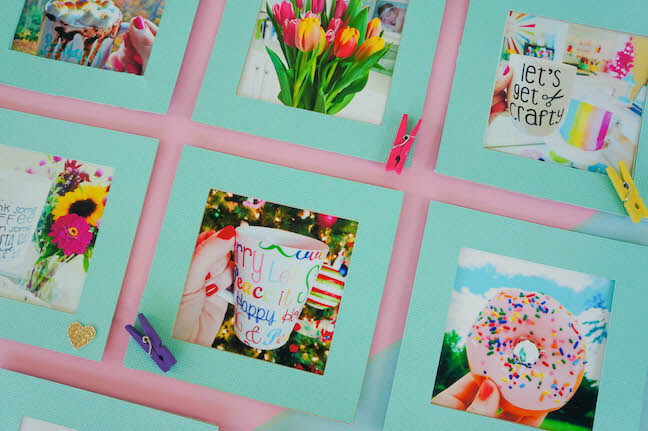 The only other thing you'll need are the tiny clothes pins and some string! It couldn't be easier and when its all said and done it really looks CUTE!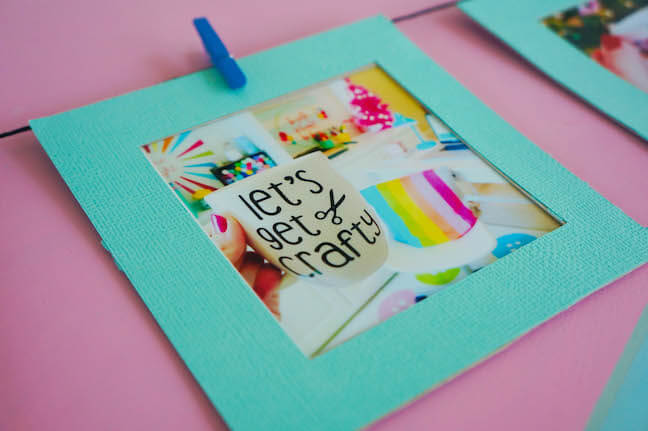 I now want to print all of my instagram shots and cover my craft room walls!!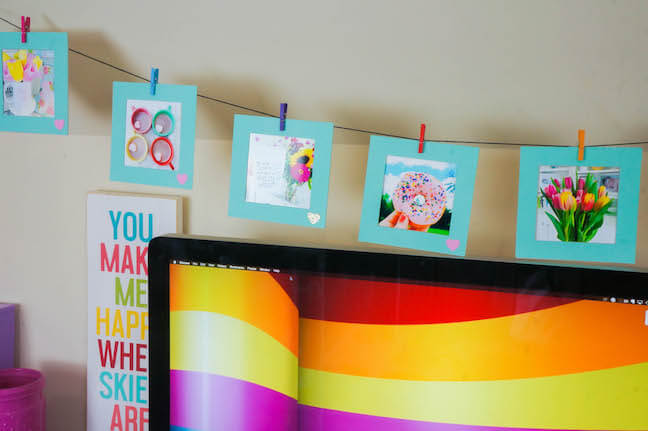 How cute would this be as a vertical gallery wall in a teen girls bedroom? I think that may be next project!
Happy Crafting!
KB