Craft Room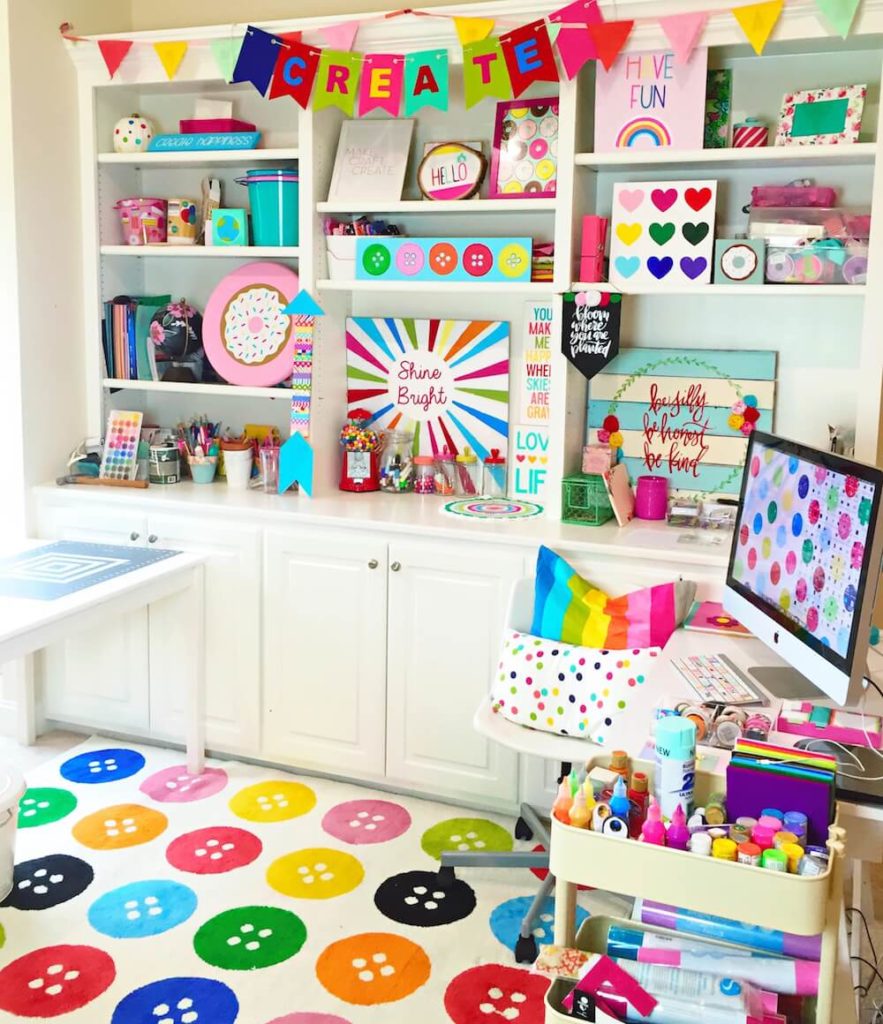 Welcome to Kayla Makes! Today's post is a peek inside my crafty space. My craft room is easily my favorite room in the house. It's the place I take off running to whenever I have a moment of free time! This space is on the third floor of our home and the shelving you see is a set of built-ins that were installed to create a "mother-in-law suite". They're great for storing all of my crafty things.
[/vc_column_text]
My Silhouette CAMEO's are the most used items in my craft room. I have both the old CAMEO and the newer version and also the new Silhouette Mint! If you're on the fence about purchasing a Silhouette machine, hop right off and make that purchase!  It's worth it, promise.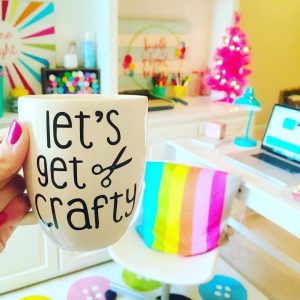 If you follow me on Instagram then you know I use my rainbowtized craft room as a background for many of my photos. I kind of can't resist. I mean, who can resist rainbows and a twinkly pink tree!? Not this girl.
[/vc_column]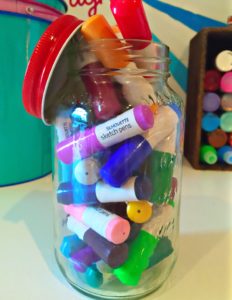 Ohhhhh sketch pens… Aren't they pretty! If you have a Silhouette machine then sketch pens are a must. Trust me, you need these in your crafty life. I use mine to address envelopes and I've even written an entire letter in them!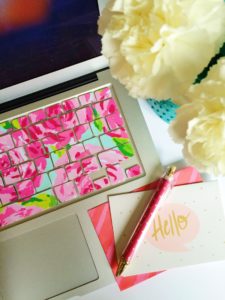 My desk is the one area of my craft room that I don't actually craft on. I have a large counter height craft table on the wall (not pictured) and also the lower craft table that you see in the first photo. So, I typically just use my desk for coffee drinking and creating designs in Silhouette Studio.
[/vc_row]